Archive August 2016
- - - - N e w s S n i p p e t s - August 2016 - - - -
Hunting season 2016-2017: The Kalamata Forestry dept has published information about the permitted hunting during the season that runs from August 20th to February 28th 2017. It includes details of the permitted species, days, and maximum number of game which a hunter is allowed to take, and restrictions on hunting group size. For instance wild boar can only be hunted three days a week (Wednesday, Saturday and Sunday) during the permitted period in groups of no more than 10 hunters, with the right to hunt ten individuals per group. In order to protect the natural production of wild boar, hunting young wild boar with the characteristic stripes on their body, and sows, is forbidden throughout the country. Applicants wishing to obtain hunting license for the first time (young hunters) will have a written examination at the Forest Terminal facilities, before being granted a hunting licence.Tharros (29-8-16)
Wild boar problems increase: Messinian farmers are becoming desperate and angry, due to the increasing numbers of wild boar. Crop damage is now a serious problem despite efforts to protect fields. When wild boar were first introduced, farmers could protect the vegetable crops (tomatoes, beans, potatoes) that were attractive to the boar, but now the 'destructive mania' and determination of the boar is destroying large quantities of tomatoes and in some cases damaging the total production of potato cultivation because where the animals have dug, the potatoes are exposed to the sun and turn green. The economic damage to Taygetos residents-producers is immeasurable, especially if they have no other income, and farmers are calling for compensation for crops that are irreparably affected by the constant raids of wild boar. Tharros (28-8-16)
A new Taverna/cafe ΚΡΥΑ ΒΡΥΣΗ in Kastania: The taverna under the trees in the upper square, by the spring , reopened under new management a few months ago. It is a delightfully cool spot on a hot day, and has delicious food. Recently Notatzan has been preparing smoked pork, and the delicious smell wafts down the steep track, encouraging you to keep going. She hopes to keep the place open for lunch and dinner throughout the winter. A great spot to 'Take a Break ' Mob 69785 88222 (27-8-16)
Malaria prevention/control program in the Peloponnese : The District commissioner of the Peloponnese (Tatoulis) said he was proud that "....Immediately after taking office, the Region took the initiative, in cooperation with specialized agencies, to develop and implement specialized programs for mosquito control. Over the last five years all our Regional Units have applied integrated mosquito control programs. We are the first region in the country that has financed and continues to finance programs to treat malaria in Evrotas (Laconia)area. We have implemented innovative combat techniques such as conducting residual spraying indoor (IRS) in migrant accommodation, detection and treatment of malaria patients, the development and implementation of surveillance systems to keep the region free of malaria ...". tharros (24-8-16)
Oldest living thing in Europe, found in Greece: A 1,075-year-old tree located in northern Greece is said to be Europe's oldest living thing, say scientists. The Bosnian pine (Pinus heldreichii) was dated by counting the rings, which are formed each year as the tree grows. It is one of more than a dozen individual trees of around that age, living in a forest high in the Pindos mountains.bbcnewsbeat (23-8-16)
Campsites reeling after 30% plunge in arrivals from abroad :The delay in efforts to reverse the negative impact on Greece's image as a tourist destination, sparked by the refugee crisis, has had a serious impact on camping tourism from abroad. According to the president of the Panhellenic Camping Association, camper arrivals – in particular, from Germany, France and Italy – have so far plunged to the tune of 30 % compared to 2015. Figures for Greek campers, however, remained at last year's levels. Greece has 297 campsites with an accommodation capacity for 80,783 people ekathimerini (22-8-16)
Spending on necessities plummets in Greece: The dramatic drop in the consumption of food and basic necessities by 5% in first half of 2016 has revealed how hard Greek households have been hit by the economic crisis. Supermarket turnover fared even worse with an 8.8% drop in turnover . "Throughout the crisis, a gradual decline in sales has been observed," a supermarket executive told Kathimerini, adding, however, that this year witnessed an outright plunge. ekathimerini (22-8-16)
Restrictions of blood donation because of Malaria risk : Based on the surveillance data available until Aug 3rd 2016 and the implemented prevention measures in the areas where malaria cases have been reported, the HCDC maintains that the risk to travelers for malaria infection in Greece is very low. Chemoprophylaxis for malaria is not recommended for visitors to areas where locally acquired malaria cases have occurred, but Personal protective measures against mosquitoes are strongly encouraged.Malaria report However, the National Center for Blood Donation, after noting that 65 cases of malaria have been registered since the beginning of the year, issued warnings to12 municipalities – namely Farkadona, Trikala, Palamas, Tempe, Achaean and Thebes (central Greece); Evrotas and Andravida-Kyllini (Peloponnesus); Chalcis (Euboea); Marathon (Attica); and Lagada and Pylaia (Thessaloniki region), which have led to citizens and visitors to those areas being banned from giving blood Ekathimerini (22-8-16)
The European Week of Sport starts Sept 10th: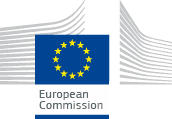 It is a initiative of the European Commission to promote sport and physical activity across Europe. The Week is for everyone, regardless of age, background or fitness level. With a focus on grassroots initiatives, it will inspire Europeans to #BeActive on a regular basis and create opportunities in peoples' everyday lives to exercise more. In Greece the week is a little later Sept 24th-Oct 2nd. Details of events in each country will be on eu sport week There is a photo competition too - "Until September 18, 2016 you can take part in the #BeActive Challenge. Show the world how you choose to #BeActive and enter for a chance to win one of our amazing sport and fitness prizes. Just share your photos or videos on your social channels and invite your friends to gain more entries to the competition" photo competition (21-8-16)
Vandalism of turtle nests: Currently, more than 100 volunteers from around the world are in Kyparissia bay to protect sea turtles. Unfortunately, they are daily faced with an extremely sad and alarming phenomenon - repeated vandalism carried out on nests of the protected species. The incidents started in late May near Kalo Nero but during the period from 30 May to 12 August 2016 they have extended north to Vounaki area. Vandalism has damaged at least 150 nests. In most of the incidents of vandalism the protective label has been completely removed while in some cases, there has been destruction of eggs on top of the egg chamber. Sadly these unacceptable and illegal actions by a small number of hostile locals, discredits the entire local community. If anyone knows anything about this they should contact the Police Department Kyparissia. Info: Polymnia Nestoridou, Head Peloponnese Program - tel .: 6951009785 tharros (16-8-16)
Kalamata Outpatients refurbishment completed: "The change is indeed impressive and shows the hospital in Kalamata, in these areas, as a modern hospital that respects patients and their attendants, and will ensure better delivery of health services to the patient. These changes come as a continuation of the first major intervention that took place a few months ago in the Department of Emergency. Note that the upgrading of the outpatient site was not a burden on the hospital's budget but done with money from donations. The strengthening of the medical potential of Kalamata hospital continues. Auxiliary doctors have started, and it is hoped that five permanent doctors will be recruited and come to the hospital by the end of October. Efforts are being made to reduce the waiting time for appointments for certain specialists such as the vascular surgeon and opthamologist" Costas Gazouli tharros (15-8-16)
Significant increase in international arrivals at Kalamata Airport : During the period January - July 2016, there was a significant increase (22.5%) in the recorded international arrivals at Kalamata airport. According to figures announced by the Greek Tourism Enterprises (SETE), this increase is the largest among the major Greek airports, followed by that of Actium to increase 18.7%. In absolute numbers, during the first seven months of 2016, international arrivals at Kalamata Airport reached 59,440, compared with 48,540 in the same period last year. However numbers are still small compared to other international Greek airports eg Rhodes 1,113,353 kalamat gr (14-8-16)
Giant Greek Flag in Verga to symbolize unity: A few days ago, a giant flag appeared on the slopes of Taygrtos, in Verga. (IMAGE of the flag) It is thought to be the biggest Greek flag manufactured so far, and is being nominated for the Guinness record. It has an area of 1.5 ha, weighs almost 280 pounds and looks across the city of Kalamata. The idea was launched by Yannis Maniatis Tsoulako, owner of the gym "Education" in Kalamata and gym members. Volunteers and local businesses helped in achieving the idea by selflessly devoting materials and personal time. The entire exercise it is purely symbolic and aims to send the message that under the "shadow" of the flag, we can all come together for a common purpose, without racism. "...For the moment, we were united for the construction of the flag and in the future we can unite for other purposes...." tharros More pictures in Maniatika (10-8-16)
FREE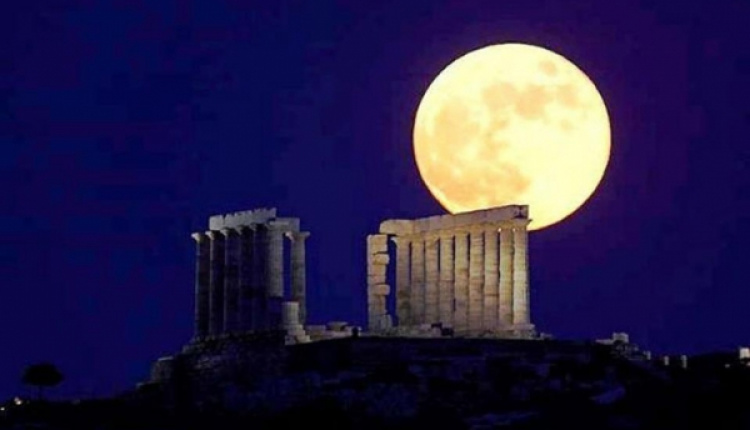 admission to archaeological sites for full moon night events: To celebrate the full moon on the 18th of August 2016, the Greek Ministry of Culture has organised many events including music, dance, and theater performances, art exhibitions, film screenings, and poetry readings ~ all of which will take place from the 17th to the 21st of August. 116 archaeological sites, monuments, and museums will be open to the public, free of charge, and with extended hours. Note: The Acropolis Hill site will be closed due to security reasons. The Acropolis Museum will be open and will celebrate the occasion with wonderful festivities. Details . Click HERE for a list of full moon events in Greece. xpatathens (10-8-16)
Expat Citizen Rights in EU (ECREU) :
Expat Citizen Rights in EU is a lobby and self help group set up to make sure your rights are foremost in the minds of those negotiating your future within the EU. They are working to get British MPs and Brussels representatives on your side and willing to state your case in any discussions and negotiations resulting from the UK's decision to leave the EU. So if you are concerned for your wellbeing as an expat citizen living in another EU country after Brexit, you will not be alone. Join ECREU HERE - it's FREE ! When you complete your online membership form, you have the opportunity to tell them any concerns you may have. You can contact them to raise any issues which you think are being overlooked, plus they will keep you in touch with progress by email. ECREU (8-8-16)
Community
composting in Kalamata collapsing from indifference: The community composting project initiated by RETHINK, is failing because of lack of support. The pilot phase in collaboration with the Municipality of Kalamata, was very successful and highlighted good practices for the management of waste. It should be noted, , that neighborhood composting is included in the National Waste Management Plan as good practice. RETHINK placed 61 compost bins in various parts of the city. With much effort they managed to communicate the project to the citizens, and many of them responded. So, in three years they handled 380 tons of organic waste, a not insignificant figure. However, currently, the program is essentially inactive. This is not the fault of RETHINK. It seems that some people do not want the development and look forward to another (more costly!) management system. Some bins have rotted and not been replaced, some without lids are just being used for general rubbish. tharros (8-8-16)
38 migrants rescued off the coast of Mani: A patrol boat from Gythio Port Authority went out to a sailboat with Sierra Leone flag , that was in distress in the sea area south of the bay of Porto Cayo, between Laconia and Kythira. The rescued migrants were taken to Porto Cayo. Following investigations, two of the 38 survivors were arrested because they were allegedly smugglers of migrants. tharros (6-8-16)
€ 50,000 in fines for unauthorised construction in W Mani: According to the annual report of the Inspector General of Public Administration (GEDD) for the year 2015, one of the control subjects was the arbitrary demolition of traditional building in West Mani. A complaint was filed regarding the demolition and construction of a new building on foundations in a listed building site in West Mani for which it had issued repair licence. In general terms the building had not complied with the approved designs. The GEDD would not review the building permit, the building was pulled down and fineds were imposed for reconstruction. Tharros (3-8-16)
BBC iplayer users will need TV licence From 1 September, BBC iplayer users will have to pay the TV licence fee. Even people who only watch BBC shows on catchup will be legally required to have a TV licence, when the new legislation to close the so-called "iPlayer loophole" comes into force. Up til now, those without one, who only watch catch-up content and not live broadcasts, were technically exempt from paying the £145 a year charge.(3-8-16) theguardian
Supercharged Perseid Meteor Shower Peaks This Month : The dazzling meteor shower's peak of activity is Aug. 12, but you can already see its streaks of light peppering the sky. Skywatchers are particularly excited about this year's Perseids. Though the meteor shower is an annual event, the Perseids are in outburst this year. That means that rather than 80 meteors per hour, we might see 150 to 200 per hour, according to NASA meteor expert Bill Cooke space.com (3-8-16)
Good Greek summer reads:
Amazon are offering a boxed set 'Fantastic Greek Summer Reads: The Greece in Me' AMAZON for £6.99 The eBook bundle features three books: 'Chasing Athens' by Marissa Tejada, a romantic comedy/women's fiction novel; 'Girl Gone Greek' by Rebecca Hall, a coming of age/contemporary women's fiction novel; and 'Greek Expectations: The Last Moussaka Standing' by Ekaterina Botziou; a Greek life guide/memoir. Each book in the collection tells an inspiring story in which Greece is integral to the setting and also proves to be an important "character" in each book. xpatathens (3-8-16)
Dangerous playgrounds in W Mani: There have been complaints from holiday makers and their families, about the poor condition of some of the children's play areas in W Mani. George L.. Moundrea from the Trachilioton Association noted that there has been no maintenabce for some time, and some of the equipment is broken and dangerous making them ".... absolutely unsuitable and unsafe for use and potential pockets for delinquent behavior..... The current legislation clearly states moreover that it is solely the Municipality concerned, in this case, W Mani, that is responsible for maintenance, repair and safe operation of the playgrounds, but they have no funds.,...." Tharros ( 2-8-16)
Mosquito annoyance in K'mata: Although usually, due to spraying, there are few mosquitoes by the beaches and other public spaces, this year there have been quite a few complaints about mosquitoes. This is thought to be because the spraying was late this year, as the contract was not signed until the beginning of July. However, despite the Deputy Head Mr. Sideris saying it was only a small annoyance that occurred after rainfall, complaints have continued. Tharros (1-8-16)
Water restriction in Pylos-Nestor : Because of the reduction in water reserves, restrictive measures for water consumption are being imposed by the Municipal Enterprise for Water - Sewage Pylos (D.E.Y.A.P.) The maximum daily water consumption per person is being limited to 220 liters until August 31st.2016 and there will be a temporary interruption of water supply for those who exceed the this limit. Tharros (1-8-16)
Thefts from beaches: 3 thieves who were stealing from bathers belongings on beaches near Kaparissia(Agrili of Filiatra) last August, were arrested after a woman reported suspicious behaviour. Although all 3 denied the charges, they were convicted, but given 3 year suspended sentences.Tharros (1-8-16)
Compulsory registration of online rental properties
Compulsory registration of online rental properties, by the end of September 2016 :
"It is believed that renting homes through websites like Airbnb and Homeaway leads to revenue losses of 270 million euro/year. For this reason, those who continue to rent their unregistered homes via the Internet, will be fined.
It is understood that there will be a fee of 3% of each transaction through an online platform, and there will be a separate code to be used in tax returns.
It is estimated that more than 30,000 properties in Greece, are rented online". tharros
Details of proposed tax arrangement were published in June 2016 ekathimerini and discussed in keeptalkinggreece
Viber Out FREE call offer to Greece
Viber, a leading messaging applications in the world with over 754 million users worldwide, has a special offer exclusively for Greece. According to the announcement, users with registered phone number to Viber from anywhere in the world, have until September 30 to call through Viber Out, any Greek mobile or landline, for free.
Over 3.5 million Greeks
send monthly text and voice messages and make voice and video calls via Viber. Only in July, the Greek users made ​​24 million calls, were talking about 125 million minutes with family, friends and people from the business environment in Greece and around the world.
Greece was chosen for this unique offer as a core market of Central Eastern Europe and one of the most dynamically developing markets in the world. All Viber users worldwide can experience free of charge service Viber Out and call any mobile or landline Greece completely free from any iOS smartphone, Android and Windows or Windows PC or Mac. All you need is a connection to the internet - mobile or Wi-Fi - and you can enjoy unlimited Viber Out calls completely free until 30 September.
"Greece is one of the most active markets in the region, and - with this special offer - we want to thank all those who are already using Viber in the country, but also to give a major stimulus to millions of new users to test the limitless possibilities of communication with loved ones offered by Viber." noted Mr. Atanas Raykov, CEO of Viber for Central and Eastern Europe and General Manager of Telecom Partnerships for the whole world.
Mr. Raykov will visit Greece in September to meet with the trend makers and companies interested pioneers to discuss their strategic partnerships with to bring together the huge interactive user community and partners of Viber in Greece, Central and Eastern Europe and the world Tharros
For more about Viber see www.viber.com/en/free-calls-greece-offer-terms
PETITION to stop new threat to bees
In
April 2016 a study of risks to bees found that not all neonicotinoids are equal. Clothianidin did not show the same detrimental effects on bee colonies as the others, imidacloprid and thiamethoxam, the researchers found. All three neonicotinoids have been subject to an EU-wide moratorium on their use. Chris Connolly, a specialist in bee research at Dundee University's neuroscience department said the results suggested it would be premature to place a permanent ban on the use of clothianidin, but "...... a moratorium on its use should continue until the knowledge gaps are filled on its wider impact on other species. Small changes in the pesticide structure or its target site in insects are likely to be critical to risk assessment," he said. "Each pesticide/insect combination needs to be considered independently......" reuters
Meanwhile

agrochemical companies, with the complicity of the authorities to control them, are getting to market new neonicotinoids, camouflaged under other chemical classifications not within the scope of the prohibition. In late 2015 a new neonicotinoid Flupiradifurone, got the approval of the health authorities and the European Commission, and in the months or maybe even weeks to come, at least two new insecticides will be submitted to the health authorities for approval: Triflumezopurim and Dicloromezotiaz. Their mode of action on insects is extremely close to traditional neonicotinoids and their high toxicity on bees has been demonstrated .POLLONIS
POLLONIS Petition addressed to the Heads of State and Government of the European Union
Throughout Europe, bees are undergoing a dramatic decline that threatens the very future of agriculture and food security of the European population..
At the same time, the agrochemical industry is applying for permission to market new hidden neonicotinoids such as sulfoxaflor or Flupiradifurone, the effects are equally harmful to bees, and they are preparing to present institutions with a new wave of pesticides that might kill bees.
I ask you to refuse the authorization of these hidden neonicotinoids in your state and to act within the European institutions to prevent further authorization of bee killing substances. (rough translation from French)
Decline of bees poses potential risks to major crops, says UN :Animal pollination responsible for 5-8% of global agricultural production by volume, says UN biodiversity panel, as it issues warning over their decline "Many wild bees and butterflies have been declining in abundance, occurrence and diversity at local and regional scales in Northwest Europe and North America," said an assessment by the Intergovernmental Science-Policy Platform on Biodiversity and Ecosystem Services (IPBES). It said declines had also been detected elsewhere in the world and that possible causes include habitat loss, pesticides, pollution, invasive species, pathogens and climate change. Feb 2016 theguardian
Tell 'Kalamata 21' what you think of Kalamata
Kalamata has reached the final round of the competition to be European Capital of Culture 2021.
The
Greek cities of Kalamata, Eleusis and Rhodes are 3 of the 14 candidates that reached the final round in February 2016. The candidacy of Kalamata is now in the final stretch with just 100 days before the final result.is announced on November 11 and 'Kalamata 21 is planning for the possible hosting, in detail.
One of the areas of interest for a European Capital of Culture is tourism. The growing demand in the tourism sector in Kalamata, makes it even more imperative to create a single tourist Strategic Plan for the city. For the creation of the Plan for Kalamata, the Project Team in KALAMATA: 21 has created a questionnaire, which aims to record the current situation in the tourism sector, search for a Kalamata tourism image and record the civil vision of Kalamata, and dynamics that can develop the city in the future.
The survey is open to all and will take place throughout the summer, with samples being taken until October. Both residents and professionals of Kalamata are being asked to spend 5 mins giving their opinions. Source kalamata gr and
kalamata21
Visitors can answer the questionnaire online by following this link: ESURVEY(English & Greek)
According to KALAMATA 21 :-
Kalamata wants to have a clear vision, to develop a cultural strategy for the upcoming decade and to create a brand identity. The 30 year-old ECoC title (started in Athens in 1985) has shown that with proper planning and hard work a city can benefit from hosting the title. The title is characterized as a "catalyst" of changes but also as an action of new transformations in a city. Each city has different results due to the ECoC title. Kalamata may use the title in order to strengthen and enhance the artistic education, to improve and use its cultural infrastructure, to create the infrastructure for becoming a major cultural destination beyond the major urban centers. Kalamata can claim projects that will remain in the city, such as the improvement of the accessibility in the city.
European Capital of Culture is much more than a reconstruction project. It is mainly a project of highlighting the possibilities of a city and its ongoing development. The title offers the opportunity to meet and mingle with artists and "schools" across Europe. The artists (professionals and amateurs) will have the opportunity to upgrade and teach out "secrets" of art and creation. The cooperation through residencies, visits and co-productions will highlight both our cultural heritage and the common elements of the people in Europe, which is invaluable for a Europe of respect and solidarity.
2021 is not the destination, but a stop on a long journey that Kalamata has already started. It is a journey that requires unity, participation and courage.
Water supply - heading for crisis
With
prolonged drought in Messinia, existing wells in some areas cannot meet the needs of the area. Already in the municipality Pylos - Nestor temporary restrictive measures (until 31/08) on water consumption, have been introduced. The president of DEYA Pylos says the decision for the area and the limits of application time, is because of local conditions and water supplies, but. at the same time, shows something else. The existing infrastructure in the prefecture is not sufficient to cover the water deficit, which day by day expands, due to climate change, and the same is true in most parts of the Peloponnese.
In Laconia, this year, the problems are large, since according to the estimates, rainfall is only 20-25% compared to previous years and the lowest in the last 25 years. However, many local shortages are due to poor distribution and leakages from very old systems.
Agriculture takes a large proportion of the available water for irrigation, but among the problems facing the agricultural use of water, are waterlogging, heavy losses in distribution networks, the complete lack of information for the identification of the water needs for crops, the virtually nonexistent education in high schools, and the lack of research programs for the development of expertise and technology.
Also noted was the lack of recovery projects and reuse of wastewater effluent, mainly for irrigation, and protection and conservation of other water resources. tharros
Information summary from PsM ► AUGUST 2016 ◄
More about rubbish!: In late June, the build up of rubbish got so bad in W Mani that Tatoulois declared 'a state of emergency' to provide a temporary solution to the problem of garbage. It will be in force for six months, until November 24, 2016. However, although this means that bins are being emptied, the decision is nothing more than a " blessing " for legitimate dumping in the borough. JulyArchive. The long term solution is still to reduce rubbish by increasing recycling and composting. We were sent a video with "Easy composting tips". Meanwhile small steps in the right direction are the increasing support for the 'bottle tops for wheelchairs' initiative, and local volunteer rubbish clearing - most recently, Dr Sofia and a few helpers were cleaning up round Kardamyli. KeepManiClean
Medical Matters:
• Stoupa Diagnostic Lab has extended its hours. It is currently open Mondays and Thursdays (8:00-11:00) and also, for collecting results ONLY , on Wednesdays 18:00-20:00 Diagnostic Lab.
• The Greek Goverment has approved the sale of 216 relatively safe OTC pharmaceuticals , through supermarkets and other stores. The outer packaging must bear an indelible preprinted conspicuous green circle, within which will be indicated in orange, the acronym "ΓΕΔΙΦΑ " snippets(21/7)
• UK residents who have not used their GP for 5 years, need to make contact, or they may be removed from the GP's list, if current Government proposals to 'clean lists' go ahead. snippets (20-7)
Crime : In early July, thieves in Mani were targeting houses at night, when they are occupied, and the occupants were in bed.THIEVES. However, there was better news by mid July when 3 thieves were caught in Kardamyli, and property recovered from 27 robberies July Archive.
Also 2The summer sales run until August 31st, but if you are looking for bargain trainers, be careful ! We have been sent a warning about fake Adidas and Nike products being sold in Kalamata snippets(21/7) And we had the news of a child's bike missing, or possibly stolen from Ag Nikolaos, but the good news is that someone had found the bike and taken it in to keep it safe! It is now reunited with owner. MESSAGES .
The Gaia appeal for a medical emergency rescue vehicle: By late July the money raised had reached the original target of €7000, but that target did not allow for the €2000 for the purchase of the vehicle, so donations are still very welcome. Recent donations have come from many sources, including Mani Walks € 350, Line Dancing €300, Chasamba €80, Friday Craft Fayres €420, and a friend of Gaia in France €97 . VEHICLE APPEAL. The vehicle itself came from Germany. One of the Gaia volunteers, Erhard Seidel, has a brother in Germany who contacted their local fire service when he heard that Gaia needed a vehicle, and managed to negotiate not only a very good price for a vehicle that was being taken out of service, but also a custom stretcher, which on its own, is worth around €2000 BAD LIPPSPRINGE FIRE BRIGADE. The next step is to get the vehicle assessed by a Ministry of Transport Engineer, to see what is needed for it to qualify for the special category of 'rescue vehicle'. The assessment will cost around €700. Then, when the necessary additional equipment has been installed, Gaia can get a 'special category' licence. Hopefully, that will enable them to get a better import tax assessment (ie less that the 24% of estimated value, which would be well over € 2000)
Fire ! The recent news of a state of emergency being declared on the island of Chios, because of a wildfire out of control, is a sombre reminder of the fire risk in Mani. The danger is ever present and the frequent fire spotter planes droning over our area recently, should keep us all alert. CHIOS Even at the beginning of the fire season (May/June) Gaia had to cope with 6 fire calls - fortunately prompt action prevented them from becoming serious. Gaiasnippets But Gaia depend on our support to enable them to maintain an adequate fire fighting service. Currently they need more light weight protective clothing (9 volunteers have none! )and both fire trucks need replacing, especially the one which came form Austria in 2007, which is slow and unreliable! Gaiasnippets
Other community support:
• Stitch 'n Bitch is continuing over the summer, and would welcome donations of knitted or crocheted items, to sell for charity. If anyone wants to make something for charity, there is a 'yarn bank' which you can use. STITCH 'N BITCH
• The Stoupa Cultural Centre Action Group is raising money for repairs and the fund has reached € 505, which includes € 205 from the Neon Players. The fund-raising Quiz at Greggs planned for July 27th, had to be postponed, but a performance of 'The Wall' by Mat & Roland on July 28th, added to the coffers.SSC
• A Charity Cricket Match is being planned for October, ro raise money for Gaia, and the organisers would like to hear from anyone interested in playing MESSAGES (8/7)
• Unlike previous years there WILL be Ann's Bazaar 4 Charity in August, on August 6th. Since Ann started the bazaars in 2014, she has raised € 4447 for Cancer Research UK, through a combination of stall fees and donations.AB4C
Financial matters:
• Income earned abroad must be taxed abroad, according to a recent verdict by the Council of State snippets(13/7)
• Easier property rental - for accommodation only, short term lets are easier since a new law introduced last October snippets (2/7)
• Charges for using a credit or debit card must not be passed on to consumers snippets (6/7)
• Greek poverty increases with an estimated 40% of Greeks now struggling to pay rent and billssnippets (6/7)
• But there IS some good news - 'Greek Crisis Success Stories' highlight new Greek buinesses that are thriving snippets(6/7)
• Greek emigration wave for work abroad is still in progress and does not appear to be slowing down - mostly young, educated people with professional experiencesnippets (6/7)
• Lowcost travel group ceased trading on July 15th, disrupting thousands of holidays snippets(23/7)
• NOMAD is offering preferential exchange rates to customers, through Key Currency JulyArchive
Funding for Patrick Leigh Fermor's old house in Kardamyli : The Stavros Niarchos Foundation has approved a donation to the Benaki Museum for maintenance, repair and equipping of the House of Patrick and Joan Leigh Fermor in Kardamili. This unique property is scheduled to be operational soon, as a space for hosting important personalities of literature and art, but also as a center of educational cooperation for educational institutions in Greece and abroad snippets(19/7)
Animal Matters:
• From Bobo to Marley - MIAO thank all who have helped - Bobo to Marley
• Dogs are being trained to detect illegal money at Greek airports snippets(15/7)
• A blue spotted cornet fish seems to have been mistakenly identified as a type of dangerous puffer fish Mistaken identity
• Mandatory vaccination of cattle has been introduced, because of out breaks of nodular dermatitis in Northern Greece but it ONLY infects cattle and is not transmitted to humans snippets (26/7)
• Long term protection of monk seals and turtles, is paying off animal welfare
Recommended repatriation service: The death of a family member is always very distressing, especially for foreigners here in Greece, but a reliable and helpful funeral/repatriation service can ease the administrative burden. Julie Guest was very impressed by MINAS KALOUMENOS MK Services, who helped her when Andy passed away. For details see Death in Greece
Small change to the PsM website : As we have an increasing number of adverts, the restaurant and bar adverts are now grouped under a sub heading, for easier access. However, this does NOT mean there will be broken links, as the change only affects the menu, where ® Restaurant/bars is now a group
FOLLOW UP
Gaia Panagyri July 23rd :Gaia's main fund raising event of the year, was a great success! An estimated 1200 people attended, and the event raised in excess of €5000 net, and they also received €1000 in membership fees . Their new vehicle, which will be licensed and equipped for rescue and medical emergencies, was on display, to encourage support for Gaia. Also, they were offering a motor bike for sale, which had been generously donated by Nicolas Lancaster. The event was a major operation with many of the volunteers acting as kitchen staff to provide food for the hundreds of people attending, but they still had difficulty keeping up with demand. Photos in the PsM gallery GAIA PANAGYRI 2016
22nd Kalamata Dance Festival : Despite concerns earlier in the year, that the event was threatened by rising costs, the event took place with an impressive range of activities - not only the main festival, but also parallel events such as the screening of the Drops of Breath ~ underwater dance performance TRAILER. In September 2015, at Cape Sounion, the choreographers with artists from ten countries, presented to the world the first underwater visual show. Fourteen dancers from France, Greece and Cyprus, with and without disabilities, among them three children 10-14 years, interpreted the Drops of Breath in underwaterchoreography. kalamata gr
---