Archive May 2016
- - - - N e w s S n i p p e t s - May 2016 - - - -
25 new taxes and when they will be starting : Taxes have been endorsed by a vote in the House that will cost taxpayers a total of around EUR 3.5 billion for the next three years. The new taxes and charges will affect almost all aspects of consumption and income.They include raising VAT from 23% to 24%, reduction of EFNIA tax-free threshold from 300,000 to 200,000 euros, and from Jan 2017, duty on cigarettes increased from 20% to 26% For details see 25 NEW TAXES (30-5-16)
New 'Chic' Revives Greek Silk : Sericultural activities have a long tradition in Greece, with raw cocoon production and silk processing being familiar activities for hundreds of years. Soufli became part of the silk road in Byzantine times, as silk became the town's main source of income up until the 1980s, when production dropped significantly on account of the invention of synthetic silk, automated production and competitive Chinese silk. Lately however, silk production is being revived, as fashion designers from both Greece and the world rediscover its fine quality and unique texture GreekNewsAgenda.YouTube Worm brings hope to Greek Silk Road town.(28-5-16)
Controversial change to forest maps abandoned : After a campign by environmentalists, who feared that new legislation would make buildings constructed in forest zones, legal, new legislation to change forest maps has been abandoned. "I am glad that the environment minister made the correct move for the environment, even if it was delayed," said Theodota Nantsou, head of policy for WWF Greece. The scrapped draft legislation stipulated that new forest maps should show illegal constructions – designated as "residential clusters" – in forested areas. Ekathimerini (25-5-16)
EOPYY doctors will refuse to see Patients from June 1st: Their union said doctors will stop seeing patients as of June 1 and until they are paid arrears from January in full by EOPYY, for examining and treating patients. The doctors are also protesting about a measure in the new bill that is being drawn up by the Health Ministry which will force those working at public health centers to choose between private and public practice. Ekathimerini (25-5-16)
Reforming Greece 2016 – Fact Sheets : A collection of facts, figures, data and up to date information about the Greek government's reform program in Economy, Business, the Media, the Public Sector and the Social Security System, published by the Secretariat General for Media and Communication.greeknewsagenda Direct link to 28page pdf FACTSHEETS_GREECE (22-5-16)
" A day in the lagoon" : A distinctive Andrea Bonetti photo exhibition to safeguard the Messinian nature - Andrea Bonetti, has worked as a wildlife biologist for two decades and has extensively photographed the lagoon of Yalova and endangered species of the region. The photos will be staying until June 5 in City Link, Stoa Spyromiliou in Athens, with the aim of highlighting the unique environmental wealth of Messinia to the general public and promotion actions for nature conservation. Tharros (20-5-16)
Direct flights start from Denmark to Kalamata :Shortly after 4.00 pm on May 16th the first flight out of Copenhagen arrived, and passengers were welcomed with maps, postcards and tourist information, while later in the day, the first flight arrived from Billund, Denmark. The Kalamata-Denmark (Copenhagen and Billund) flights, organised by Aegean Airlines will run from May 16th until October 30 this year, with two flights per week Tharros (20-5-16)
#Holidaywin : New British Embassy campaign reminds young Britons who choose Greece for their holidays that they can have a good time, have fun while remaining secure and behave responsibly in place hosting. gov uk (20-5-16)
To tip or not to tip in Greece : XpatAthens has just published some thoughts on the subject. ".....In restaurants, tipping is expected for good service, especially if you are a tourist. Some restaurants in Greece will round up the bill, so you should check this before tipping. You can tip between 5% and 10% and you should leave the tip on the table, give it to the waiter directly, or tell the waiter you don't want change. In some restaurants, the owner does not allow their staff to keep the tips. You may want to ask if this is the case, because if they don't, you are just paying more for your meal. Taxis don't expect a tip, but you may round up the fare (+/- 5%) if you wish......" For more see XpatAthens (18-5-16)
Big fines for growing GMO crops in Greece: The new bill on genetically modified organisms (GMOs), provides for a fine of up to 500,000 euros for anyone who cultivates or introduces GMO seed in Greece. Offenders will be charged a lump sum of EUR 100,000 which will be increased by 10,000 euro for each crop acre to the amount of EUR 500,000. If the infringement relates to cultivating " GM 'crops it will result in an immediate destruction of the crops. The Minister of Rural Development and Food will take measures for the certification and marketing of seed of non genetically modified varieties of crop plants. tvxs gr (18-5-16)
Young Greek scientist who has a business gathering wild mountain greens, makes gold profits: Sotiris Liberopoulos from Raches (near Kiparissia)has made a very successful business of cultivating varieties of local traditional greens and other food crops, to sell to award-winning restaurants in Athens. After studying in England, he decided to return to his father's village where he had happy memories of a simple life where needs were few. He set about creating a business by selling the idea to some Athens restaurants so the customers could enjoy traditional flavours. He works with 12 restaurants and has recently won a 1st prize at World Entrepreneurship Week with his business Radiki source patrisnews (18-5-16)
A dramatic picture from the Greek Fire service to remind people of the danger of summer fires!
FIRE WARNING
Between 1st May 2016 and 31st October 2016 is the annual Fire Season where any outdoor fires are forbidden. The Hellenic Fire Brigade advises citizens to not ignite or burn rubbish, dry grass and garden refuse and not to use outdoor barbecues especially in windy conditions and when there is low humidity.
IF YOU SEE A FIRE CALL 199 IMMEDIATELY and give the Hellenic Fire Brigade as much information as possible. **
For more information regarding general precautions, please visit http://www.fireservice.gr/pyr/site/home/Various/advices/Forest_protection/Forest+protection.csp
Let's hope we are not needed!
**
In Mani, contacting GAIA may enable a quicker response. see
EMERGENCIES
A big clean up!
May 28th: Last week, volunteers from the Stoupa Business Association, plus other business people and volunteers, decided something had to be done about the growing piles of rubbish, and spent 9 hours clearing the stinking mess that had accumulated in many places.
Here are some 'before' and 'after' pictures of what they did.
​​
​
THE BIG CLEAN UP!

,,
​
More pictures on
​ Christina Constantios
2 Greek islands reducing plastic bags
According to EU data, each Greek consumes an average of 242 plastic bags per year. To reduce waste and pollution, EU member states are being asked to reduce their consumption to 90 bags per person per year by the end of 2019 and 40 by 2025, and/or to ensure that by the end of 2018, there will be a charge for plastic bags.
Before the government decides what direction to follow, some small groups decided to lead the way and promote the gradual exclusion of plastic bags from their daily lives.
On the island of Sifnos some people started an initiative to reduce plastic bags, a few years ago. They bought sewing machines, and designed a cloth bag, that was aesthetic and strong. They made 2400 bags unsure if they would sell, but they sold very well! Next, the Cooperative Society of Sifnos spoke to the island schools, distributing free bags to all children and encouraged them to paint them. The goal is simple. When the child goes to the supermarket, they put pressure on Mum or Dad NOT to use a plastic bag.
The next step is just starting. The municipality decided to start charging for plastic bags (EUR 0.10) in all the shops on the island. Opposition was expected but it is progressing more easily than expected. Tidiness and cleanliness are now in the DNA of Sifnos people!
Next step in the effort? On the island of Alonissos, since last December, there is a charge for plastic bags. Behaviour has adjusted. There are some stores that do not give any plastic bags now, while most , hide them and give, with a charge of course, only if requested by the customer.
Another idea is from the owners of hotels and apartments on the island. They got cloth bags for their guests, which are put in the rooms and lent for shopping as long as someone is on the island, leaving it for the next guest or to give as a keepsake. kathimerini
More on the 1% bank levy for card payment
​ Message from Claire:-
Some people questioned the 1% bank levy being added to bills, when paid by credit/debit card through Mani Money, so I asked Hara to explain a bit more.
"The
POS (point of sale) machine is given by the bank to a business to enable clients to make payments by credit/debit card. The percentage of the bank levy varies from bank to bank and even at the same bank. It depends on how many payments and the size of the payments to the businesses. The bigger the payment, the less the percentage. So Piraeus gives to one business a POS with 1% bank levy, and to another 1.5% or 0.9%.
Now I will give you an example of two different types of card payment.
1. BUYING GOODS: Somebody buys books with a total price of 100 € . If he/she pays via a credit/debit card, the business will be payed 99 € and the bank will keep the 1€.
2. PAYING BILLS : Somebody has a DEH or Cosmote or other bill totalling 100 €. If he/she pays via a credit/debit card the business (eg Mani Money) will be paid 99 € and the bank will keep the 1€ . But DEH, Cosmote or any other company bill should be paid the FULL amount of 100 €. So the business will pay the 99 € from the credit/debit bank transaction + 1 € from its own purse in order to give the total amount of 100 € euros to Cosmote etc. The 1 € (or more if the amount of the bill is bigger) in this second example, cannot be written off as an expense, because the bill is in a different name from the business name, so the business must pass the cost on to the customer, or it will have a financial loss."
For more about the financial and office services offered, see Mani Money
Concern about the coming fire season
.. because of the mild winter ...
and with zero funding, both Fire Kalamata Service and the forest Service Kalamata are concerned about the coming fire season.
Careful planning is well under way to make the best use of mininimal resources, with vehicle and equipment maintenance, but even the official fire service is having to rely on donations for some tyre replacement(last year).*
Waste dumps continue to be a potential problem, but the Fire and Forest services are doing their best to check forest roads are accessible after winter damage, and that water tanks/hydrants are working - also 10 new tanks have been installed in forest areas.
Although they have not received any funding this year, and do not know if they will get any , the Forest Service plans to start work on road maintenance immediately after Easter. They have completed the new forest road in Regkouzenitsa Taygetos , and two other projects opening forest roads in the area, are underway, which will enable easier access in case of fire. Tharros
* Note: In W Mani the Gaia voluntary fire-fighters have to rely totally on donations to pay for the necessary equipment and repairs/maintenance supplies, and only last week, 3x25m lengths of hose were destroyed in a woodland fire. !
Creative Tailor in W Mani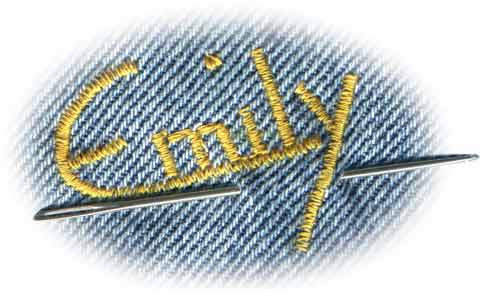 >
Creative Tailor Emily
has recently come to the Mani. Originally working in Germany, she is a skilled seamstress and believes "... there is not a bad figure, just ill-fitting clothes! " .
She can repair, restore or alter favourite pieces and also enjoys fulfilling a customer's desires with original tailored creations made to their specifications, or by remodelling old to new and casual to special styles. Her work is not confined to garments. She can make a range of accessories (organisers, covers, cases and bags etc.) and soft furnishings for houses, boats and vehicles. She works with a variety of materials, from leather to silk, canvas to lace. You can see examples on her website OUT-FIT-EMILY (German)
For more information, contact Emily on 6976717879, or info\out-fit-emily
While in Germany, Emily offered individual and group sewing workshops. She is willing to offer similar services here in Mani.
Information summary from PsM ► MAY 2016 ◄
​
Less frequent PsM updates in May/June:
Message from Claire:- As I shall have limited internet access for several weeks - from May 6th, I may not be able to reply to emails, or publish items on this website, as promptly as usual. If you have an urgent message or arrange a short-notice event during this period, you can post details on the
Parea sti Mani
Facebook page. Hopefully, normal service will resume by mid-June !
Power cuts continue: The power company ΔΕΔΔΗΕ is continuing its major rennovation work which means rolling power cuts in various parts of Messinia, usually with only a couple of days notice. You can check the places affected each day, on their website, which is now mostly in English. Check Prefecture MESSINIAS for W Mani (still classified as Municipalities AVIAS and LEFKTRON)
Gaia's appeal for a medical emergency vehicle in W Mani:
Every month, Gaia are called out to help with medical emergencies and they manage, but they really need a more suitable vehicle. The appeal to raise the €7000+ needed to get a second-hand vehicle (an ambulance in all but name) on the road, was launched in April. Already, several fund raising events have been arranged, and there have been some generous donations for the raffles, from local businesses, but many more initiatives will be needed. It is hoped that everyone associated with the Mani will help in some way, whether by money donations, which can be made through Mani Money, help with setting-up /running fund-raising events or just supporting events. Progress of the appeal will be reported on the PsM, and Hara at Mani Money will be keeping a separate account for the vehicle appeal. Vehicle appeal 2016
Do you want a message/advert/request published on the PsM? There is no charge for most 'small' ads and messages, and all money we do collect, goes to charity anyway, but one way of supporting the vehicle appeal would be to donate 5€ if you get something published on the Parea sti Mani website.
Fire season starts: The official fire season, when it is illegal to have bonfires, starts on May 1st. We have been lucky in recent summers with few serious fires, but we may not be so lucky this year. The fire in Neo Proastio on April 6th was a stark reminder of the potential threat from a 'normal' small bonfire disposing of waste vegetation. It was only by luck, that Gaia were able to stop it becoming a very serious fire. As it was, they lost 3 x 25m lengths of hose, to the fire. The dry spring, and strong winds are a very dangerous mix! GaiaSnippets Add to that, a warning from the Kalamata Fire and Forestry services about their limited resources . For the past month they have been planning how to make the best use of their limited and underfunded resources. One of the biggest "headaches" in the fire services, is the replacement of tires on vehicles, which wear out very often because of approaching inaccessible areas.Tharros
Money matters
• The cash machine(ATM) in Ag Nikolaos is now open again
• Bills can now be paid by debit/credit card at Mani Money - handling fee 2€
• Donations and membership fees for Gaia and MIAO can be made through Mani Money
• Card Transactions through GREEK banks incur a 1% handling fee
• Greek banks may soon have access to ALL bank accounts that Greek taxpayers have in the EU! Ekathimerini
• Pay-as-you-go phones in Greece (Cosmote & Vodaphone) now require a top-up every 3 months, or outstanding credit will be lost! MESSAGES
Help for refugees : The size of the problem, and what is being done in Greece, can be seen in the FACT SHEET produced by General Secretariat for Media and Communication, Greece's official Communication Service. This includes news broadcasts in Arabic and a series of animated films made by UNICEF ,'Unfairy Tales' of Refugee Children GreekNewsAgenda. The local initiative started by Voula Kyriakea is on-going - you can continue your support with donations of food and toitetries in the collection baskets at supermarkets and pharmacies. For more information you can contact Dr Sofia 69777 79314, Vaso Avramea 69724 79643 or Voula Kyriakea 69726 72908.
Summer Shopping Hours : The official Kalamata summer shopping hours started on April 4th
Monday 8:30 - 14:00 CLOSED pm
Tuesday 8:30 - 14 :00 and 18:00 - 21:00
Wednesday 8:30 -14:00 CLOSED pm
Thursday 8:30 -14:00 and 18:00 - 21:00
Friday 8:30 - 14:00 and 18:00 - 21:00
Saturday 8:30 - 14:00 CLOSED pm
Sunday CLOSED Tharros
There are special opening hours for the Easter holiday period, although there is some discrepancy between what Kalamata is doing, when compared to the Greek retailers assoc.! However, they do agree that shops will be closed on May 1st, 2nd and 3rd ( replacement May Day holiday) Easter hours
Supplies from the UK: On March 28th Pete and Mags Newton, who used to have the very popular stall with goodies from the UK, had an 'open day' at their home west of Kalamata. It was very successful, and Mags thanks everyone who supported the event. They plan to have a similar event every couple of months. Anyone wanting to be kept informed of their plans can email Mags MESSAGES 30/3
Help wanted with Butterfly Project: Simon Spencer of the EIG, is planning a big project in Greece in 2017 in conjunction with Lazaros Pamperis author of the Butterflies of Greece. Simon will be in Mani next Spring/Summer, but in the meantime, would like to hear from people interested in helping with survey/conservation work, so they can get training and support from the EIG BUTTERFLY PROJECT 2017
What else new?
• Hot-air ballon trips across Messinia from West beach Kalamata, start on May 15th AprilArchive
• Kitries and other rennovated beaches are now ready for visitors snippets (22/4)
• Bläuel olive oil won another 'gold' medal at the international organic olive oil contest, Biol 2016, held in Italy snippets( 6/4)
• Kastania church got an EU restoration award for Cultural Heritage snippets (9/4)
• Psaras fish taverna in Kardamyli is now open all day PSARAS It is owned and run by the family who own Porto Kalamitisi holiday homes
• Rumour has it that the new cabling that has been installed to improve the Internet service, will not be active until November!
• Dan Kolev of Krimex Logistics arranges shared transport to and from UK, for cars, boats (on trailer), and other items TRANSPORT services
Animal matters
• POISONING ALERT on April 21st a dog died near Neochori, probably from eating meat poisoned with insecticide Animal welfare
• Petalidi Kennels reopen - Phil & Helen Cooke are back from Australia Animal welfare
• 3 Missing pets - The owners of Boomer, a tabby cat and Tora, a bull terrier were delighted when their pets were found LOST&FOUND, Aris a Griffon cross has also been found.
• A happy ending for Dolly - a new home in Germany FOUND
• Bobo is recovering well after the operation to straighten his front legs, and MIAO received lots of donations to cover the cost of surgery MIAO
• Warning to beekeepers - they will be fined if hives are put too close to roads snippets( 13/4)
• 5 dog owners in Kalamata fined 300 euros each for failing to comply with Greek animal legislation animal welfare
• Mourgi Supermarkets support KAWS with free pet meals with purchases of Pedigree/Whiskas dry food animal welfare
• Rabies risk by country: the Uk Government has published a guide to the risk of rabies in each country. The risk in Greece has not changed since 2014 and is currently confined to Northern Greece Reference
Seed Exhanges : With the growing concern about industrialization and patenting of biological material, there is an active movement in Greece to protect biodiversity and traditional species, especially seed varieties, through seed exchange events. There have been a number of events in Greece this year, and Foifa Farm near Kalamata is particularly active in this matter. They are also working to engage the next generation in protecting the enviroment. And this year, in addition to promoting and protecting the multitude of Greek species, they are also working to help Syrian groups who are trying to protect the rich and rare biodiversity in Syria. On April 24th they had their 8th Local Seed Exchange Messinia MESSINIA EVENTS
Further afield, the 16th Peliti Seed Festival is on Saturday, May 7th PELITI
FOLLOW UP
Let's Do it Greece 2016 - This Panhellenic initiative is growing in strength from year to year as more and more people join in the voluntary clean up of their areas. Locally, a number of people regularly clean paths and roadsides near their homes, but it is good to have a day when this is celebrated and more are encouraged to join in group activities. Volunteers from Gaia, KEEP MANI CLEAN and the W Mani Dimos and Stoupa Business assoc. plus many school children and other local people, were out on a beautiful spring day getting rid of unsightly rubbish on beaches and paths, and removing hazards under water near the shore Lets do it 2016
Street Opera - pre-event for Kalamata street Festival : On April 16th, people in Kalmata had the opportunity to attend a unique show, involving 50 artists from Greece and abroad, in front of the Church of the Holy Apostles. An open event with music, dance, theater, song, poetry, stencils, projections and many surprises. Kalamata reborn after the earthquake 30 years ago ... showed an example to be followed in disaster and these days has shown a strong growth and vitality, including art. It is time to revive the conscience around art. Street Opera - an "artistic earthquake" This project was the first event of the International Festival of Street Kalamata, which this year will be July 29-30-31. AprilArchive
---