Archive May 2017
Help for disabled swimmers
Disabled people can now enjoy sea bathing in Kalamata once more .
In the severe storms on September 7th 2016, the Seatrac equipment that enabled people with mobility problems, to autonomously enjoy a swim in the sea, was destroyed. Some of the equipment was retrieved, and this has now been repaired, and is back in use.
It is located south of the Church of the Resurrection. A large part of the repairs, which cost a total of €9000, was contributed by the Municipality of Kalamata. A second Seatrac, funded by the Municipality, is being placed on Kalamata beach, near the Filoxenia Hotel.
tharros
Save our Oceans - End plastic pollution now!
Message from AVAAZ:-
It is estimated that by 2050, our oceans will have more plastic trash than fish. Half of the plastic made, we use just once and throw out, choking our seas and all the animals in it.

But in days, our governments can stem this tide when they meet at a historic summit to outline their clean ocean commitments. Public pressure just got Indonesia to commit to a 70% reduction in plastic waste! Now we need to go after the other top polluters. If one million of us get behind a global call, the Head of the UN Environment Programme will announce our petition from the summit podium and work with us to push countries to ban single-use plastics and let oceans breathe again

No matter where we live, each breath we take, connects us to our oceans. Most of our oxygen is generated by them. We can't live without our oceans. But now, our oceans can't live without us.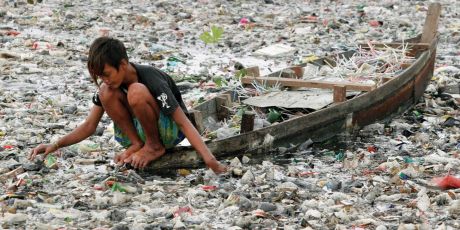 Let's build a massive call on our governments to stop suffocating our oceans. Once we reach a million signers, Avaaz will launch targeted campaigns on the top polluters to ramp up the pressure for them to act.
THE PETITION to World Leaders
Plastic pollution is killing our oceans -- by 2050 they will have more plastic than fish. We call on you to phase out single-use plastics within the next 5 years, and implement the policies our oceans need to thrive.
You can SIGN HERE
Junior contribution to the Jazz Festival


Message from Sofia Christofilopoulou:-

This year's Kardamyli Jazz Festival was special because our children participated with the band of the Dimos. Listen to a small sample! Thanks to the tireless efforts of the teacher Mr Drabalis and the support of the Dimos.

ο φετινό τζαζ φεστιβάλ ηταν ξεχωριστό γιατι συμμετειχαν τα παιδιά μας με τη φιλαρμονικη του Δημου. Ακουστε ενα μικρό δειγμα! Χαρις στις άοκνες προσπαθειες του δασκάλου κ Δραμπαλη και με την συναίνεση του Δημου μας.

For more pictures and videos see
Σοφία Χριστοφιλοπούλου

Volunteers help with Stoupa school maintenance
Message from Σοφία Χριστοφιλοπούλου :- Volunteer parents / teachers are beautifying the courtyard area of the Stoupa junior school. Warm thanks to the parents club who took the initiative, the director Mr Athanasios and Mr. Eirini who helped, and keeps helping outside normal working hours of the school, and our kids. For more pictures/videos, see
Σοφία Χριστοφιλοπούλου
Ο εθελοντισμός , δασκαλων και γονεων αυτή τη φορά, ομορφυνε τον προαυλιο χώρο του δημοτικου σχολειου Στουπας. Θερμα ευχαριστήρια στο συλλογο Γονεων που πηρε την πρωτοβουλία, στη διευθυντρια κ Αθανασια και στην εκπαιδευτικο κ Ειρήνη που βοηθησαν και συνεχως βοηθουν εκτός του κανονικού ωραρίου τους το σχολείο και τα παιδιά μας.
Greek recycling plans
Greek recycling is making progress, but it is a slow process Blue Bins were introduced several years ago, but are still misused in some places. Things are improving, and an increasing amount of waste IS being recycled, but if the recyclable materials are contaminated with general rubbish, they cannot be used, and the blue bins have to be emptied with the general rubbish.
However, the Government is pressing ahead with the next step. A few days ago, the Ministry of Environment announced the standards for creating "green points" with 7 'streams' of recycling, and now the onus is on finding suitable locations, and informing the public, which is a far from simple task! Municipalities have 'green points' included in their local management plans and the EU will finance them, but as the blue bin scheme has shown, even if all the relevant bins are available, educating the public to use them is a big task, as is finding suitable locations.
The plan is for collection points(recycling corners) in public parks or squares, with separate bins for metals, paper, plastic, glass bottles, composite packagings, edible oils and fats and batteries. There will also be bigger recycling areas which will also handle textiles, small quantities of waste from housing repairs and maintenance, and also biodegradable garden and park waste. All 'green points' are to be fenced and monitored with official opening hours.
The major change to the current recycling management model, is that the recycling corners and green points are to be managed by Municipalities. As they will be able to exploit the materials collected they will have an incentive to promote recycling! Tharros
Note: Kalamata has been leading the way, with developing district composting and establishing 'Green points ' for waste vegetation. Since April 3rd 2017 they have had 6 'green points' in Kalamata Kalamata Journal and news snippets (5/4)
Under sea clean-up in Stoupa
Message from Maria :-
" Divers Erin, Jane, Mike and Afi from
"Dive Code"
in Stoupa did a great job as always by cleaning the water of Stoupa's beach so it will be safe for all the swimmers!!! After last September's flood there were still things in the sea.... Bravo!!!!"
Maria's Magical Mani
(6-5-17)
Preliminary work for wind farms in Mani, has started illegally !

On April 29th Tharros reported that work had already begun on preparation for the installation of the first industrial wind farms in Mani, violating the restrictions imposed by the approved study by the Ministry of Environment and Energy. A few days ago heavy duty machines were seen pushing through a road with excavation & blasting, along the ridge of Mount Saggia ( these mountains are the 'spine' of Mani) In its Environmental Terms Approval (Decree C. Papakonstantinou 197 130 / 26.03.2012) expressly states: Operations during the breeding season of birds in the period March-June, and the access of road projects for wind turbine sites, may not be executed.
Simultaneously with the illegal start of works, the discussion in the Council of State of the objections by many National and Mani groups, have been postponed once again.
On April 27, 2017 the protestors appealed to the relevant bodies of the Ministry of Environment and Energy and made reference to filing a criminal complaint with Gythion Prosecutor, demanding the immediate cessation of projects and the punishment of those responsible.
It is believed that the forthcoming establishment of the first 42 industrial-type wind turbines on the ridge of Saggia will degrade Mani to an industrial area, leading to irreversible consequences for the physical and cultural heritage of our country. The opening of roads and the extensive blasting works using tracked vehicles, mechanical hammers and Dynamite in the bird breeding season causes irreparable damage to a virgin area, until now protected by international ecosystem conditions.
The protestors will resist on all fronts, in order to make every step more difficult! They reserve the right to use all legal rights of Greek and European institutions, and will not go away! Tharros
Information Summary from PsM ► MAY◄ 2017
Good news about the PsM website : The website now has a promising future after I leave Mani. A small editorial team has been established, co-ordinated by Johann von Krause. They are currently learning about managing various aspects of the website, and will be taking over in a few months.
Electricity bill news : Price hikes & discounts: Soaring PPC accounts have been arriving in the last month, causing distress to consumers. Complaints have been arriving from everywhere! Some bills have been twice their previous level snippets22/4 You can find out what the items on your bill mean (in English) ELECTRICTY BILL DETAILS However, if you pay before the due date, it is possible to get a 15% discount. ΔΕΗ website (15% discount).
ALERT - Unused Greek bank accounts are being frozen! Unless you use your account fairly regularly, it will be frozen - and you will NOT be informed. You can reactivate it but it is a lengthy process, and like opening a new account now, you need to produce a lot of documents MESSAGES28/4
Loud or Quiet ?: April started with some loud bangs that startled residents and an unusual amount of aircraft noise in Mani. For 11 days an international Air Force training exercise was taking place. Pilots from Israel, the United Arab Emirates, Italy and the USA joined Greek Pilots in exercise ' Iniohos'. This co-incided with the start of the summer seasonal common 'quiet hours' ! Between April 1st and September 30th, it is an offence to make loud noises from 15:00 to 17:30 & 23:00 to 07:00, and offenders of this particular law, should be reported to the Police xpatathens
Phishing gets ever more sophisticated…and dangerous : If you are using the latest versions of Firefox or Google chrome the 'phishers' have developed a dangerous trick to get you to give up your valuable personal data. By using the internet coding to allow different character sets such as Chinese or Japanese, hackers have registered domain names that will appear identical to a site you may use regularly. CYBER CRIME For an explanation, and how to check if a link is valid, see wordfence.com.
Further delay to road improvements: The original completion deadline for improvements to the section Stoupa - Ag. Nikon, expired in March 2016 was extended to March 2017, and has been further extended to the end of May. Various problems have been encountered, including the need to move a PPC pole and fencing near Kalogria to allow for widening of the road. The weather has not helped. On April 22nd , the new road up to Spirit of Life was closed for tarmacing, but that was delayed again, because of heavy rain, and the surface needed re-grading!
Rubbish issues: At a W Mani Council Meeting in early April, it was decided to extend the declaration of a state of emergency for a period of 6 months more, for public health and environmental protection reasons, because of garbage. Bidding for the rubbish disposal contract came up for renewal on April 20th, and the future is still uncertain. snippet 3/4. Meanwhile, local residents have appealed to the Church to allow waste bins to to be placed at the back of the church in Stoupa, at least for the summer, rather than in the road near the school
Registered Physiotherapists : The Hellenic Association of Physiotherapists (P.S.F.) It is an association which serves the scientific, social and business purposes and objectives of Physical Therapy at National level and has published a list of Registered physiotherapists. The list can be searched by region. In Messinia there are 82 which includes 62 in Kalamata and 2 in Stoupa Zefie Kretsie and Mara von Heydon PHYSIOTHERAPY
Gaia's work and WISH LIST : Gaia have had a busy month! They dealt with 8 small fires, 11 accidents/emergencies, a number of which required the use of their medical emergency vehicle, had a major traing exercise with the Kalamata Fire Service and other groups, and helped search for 2 missing people. They even helped a cow having a difficult birth, when a vet was not available! While most of these incidents do not make the news, they take their toll on resources, and Gaia need funds. If you have anything on their 'wish list' , even if Gaia do not currently need some items, they can either pass them on to other voluntary groups, or sell them to raise funds. gaia snippets However, until they get their new storage building, hopefully by October, they do not have any more room for clothing.
Fire season reminder: From May 1, 2017 to October 31 2017, burning on agricultural land is prohibited without authorization from the competent fire department and the necessary security measures. snippets (20/4)
Alternative(better?) ways to harness wind energy : There are an increasing number of alternative ways of harnessing wind energy in addition to the familiar, and not very popular, wind turbines. For details of three of these, VORTEX, ENERGY KITES and WIND TREES see Wind power surges ahead!
Mobile phones now believed to be a threat to children : As part of the recent conference "Non-Ionizing Radiation Protection and Potential Impact of Health ", organized under the auspices of KEDE Dr. Theodore Metsis, mechanical electrician, Environmental engineer, said that research institutions, academics and notable scientists warn that with the radiation levels recorded today, within the urban fabric, it is not safe to add new applications, The 5G technology and smart meters replacing analog electric meters etc, will increase the radiation affecting our daily lives. We are all advised to reduce our exposure when we can. For ways of doing so see MOBILE PHONE THREAT
What else new?
• We have added a Stoupa sea water temperature link on the ENVIRONMENT page
• A major refurbishment has been carried out at Agi's(Neriedes) in Ag Nikolaos - open again since Easter
• Maniatiko Taverna between Stoupa & Ag Nikolaos has reopened under new managment
• Rock fall blockage on the Avli Springs walk near Platsa, has been cleared.WALKING INFO
• From May 1st there will be afternoon clinics at Kalamata Hospital April Archive
Zorba Myth or History ? : October 26th this year is the 60th Anniversary of the death of Nikos Kazantzakis, author of "The Life of Alexis Sorbas" (Zorba the Greek). By chance, when Stephan Bartholomä (Zorbas Travel) was working on the documentation for a German radio station, he discovered some local history relating to Kazantzakis who spent a lot of time in the Stoupa area, which destroyed some popular local myths.AprilArchive. There will probably be local events to commemorate the anniversary of Kazantzakis, and it has been reported that repair work on the Stoupa Cultural Centre will be completed in time for this.
Problem with access to BBC & French TV: Several readers had no access to certain foreign TV stations for several days in early April. However it was not a problem with reception. Normal service was resumed without explanation and it is throught to have been a problem with transmitters
Animal matters:
• Billie needs a foster home for 3 weeks in May MESSAGES 21/4
• Pantazi cats appeal - Chris & Sue would welcome donations of cat food for the 40 or so cats they are caring for AprArchive
• In recognition of Stray Animal Day, there was an event in Kalamata organised in Kalamata highlighting the work of FOK, and children from SOS Children's Villages visited the temporary place for strays in Messina, and had the opportunity to play with the puppies being cared for there. AprilArchive
• In early April, a much loved cat went missing from Pigi LOST
• Chrissa the affectionate Griffon has a good foster home, but is still available for adoption FOUND
• Linda Cox has found homes for 2 abandoned pups she was caring for in Meg Mantiniea
• New Equestrian Centre at Plati opened on April 23rd for the St Georges Day races MessiaEvents
World class Archaeometry Laboratory in Kalamata :The laboratory has a modern equipped laboratory at European level, and offers an English Language Masters course to students who previously went to the UK to study, and hosted the "World Congress of Archaeometry" in 2016, sponsored by the Karelia Foundation. Since its establishment, the Laboratory has teamed with universities and research groups from Italy, Germany, Oxford, Spain, America, Australia. snippets11/4
FOLLOW UP
Patriko Bazaar for Gaia On April 17th Despite the gloomy forecast, the sun shone most of the time and the Easter Monday Bazaar at Patriko raised €402:50 for Gaia - €80 on stall rents, €191 on the raffle, and €131:50 on the cake stall. It was also an opportunity for MIAO to raise funds for animal welfare (€ 200 ) and for Stitch'n Bitch to raise money for their charity work (€88.50) PATRIKO BAZAAR
Traditional Greek Easter celebrations: Many people, both Greeks and Foreigners were able to enjoy a traditional Easter Feast at local tavernas, on Easter Sunday. There was also an event at Art Farm, which proved popular YouTube Authentic Greek Easter
Tea and hot cross buns - On April 14th, Sandra & Andrew Panting offered tea and hot cross buns, an English Easter tradition. They were delighted that 19 people took up the invitation, and it has been suggested it should be an annual event! LOCAL EVENTS
ORESTEIA film shoot : Message from Peter & Linda:- Thank you to all who came to Pidima on April 12th, to take part in the Dance of the Poor People . Fifty odd people turned up at the shoot, which was exactly right; more would have made it a bit unwieldy. We should have finished the whole project within a few month, with luck. DANCE OF THE POOR PEOPLE There is still the music to do and another scene, hopefully at Ancient Messini.
Search for old lady: Many volunteers were searching for days, for the the old lady who went missing from Exochori on March 7th. She was found eventually, but sadly, she had died. tharros
---