ADDICTION- There is help available!
Alcohol addition is a destructive force, which can affect the whole community. Here in Greece, the economic crisis is aggravating the situation with increasing numbers turning to alcohol, and limited official sources of help. But there is help out there.
KETHEA is the largest service network for rehabilitation and social reintegration in the country. All services are confidential, free of charge and with no waiting lists. State funding covers a significant part of KETHEA spending programs, and the organization provides services to drug and alcohol users and their families free, without the contribution of insurance funds. However, they rely heavily on volunteers, community groups such as Gaia, and donations, to help implement their programmes.
A recent local story:-
Darek**, a well-known local resident, was originally from Poland, but has lived in Neochori for many years. He was a good builder, had all his official papers and was a valued member of the community - then alcohol got the better of him - he lost his job, lost his home and started living in his car. He became a public nuisance going out at night banging on doors and begging in the street. Local people tried to help, but he was 'difficult' and not receptive to help. But the community did not give up. Gaia working with the Dimos, set up a welfare team to help Darek. They helped with social care and clothes from the Gaia welfare store, and persuaded him to get a KETHEA assessment. They arranged the appointment, and took him to it. His additiction is serious, and his first step of rehab has to be a 10 day stay in hospital, where he is now. After that, the welfare team will be there to help with his reintegrating into the community, and keep him on his program. (January 2015)
If you have problems with addiction (alcohol, drugs, gambling, internet), a phone call is enough to find yourself in a safe environment where you can talk and get help. In Counselling Centres, the first step is for KETHEA to assess your needs. You will be informed about treatment options and prepared for your membership in the appropriate program.
Call 1145 (if you have problems with substances) and 1114 (if you have problems with gambling) to receive psychological support or more information. The 1114 gambling addiction hotline operates Monday through Friday from 9 a.m. to 9 p.m.(English, Greek & Albanian)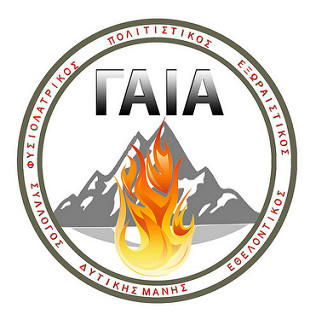 If you know someone who needs help, or find the thought of contacting KETHEA direct, a bit daunting, you can contact Christina (Gaia) in confidence, and she will help with the next step. gaia.d.manis\gmail or Tel 69 7238 8217
** Information about Darek is already in the public domain, which is why we can use the story to encourage others to seek help and/or support Gaia.
---