BEWARE OF THIEVES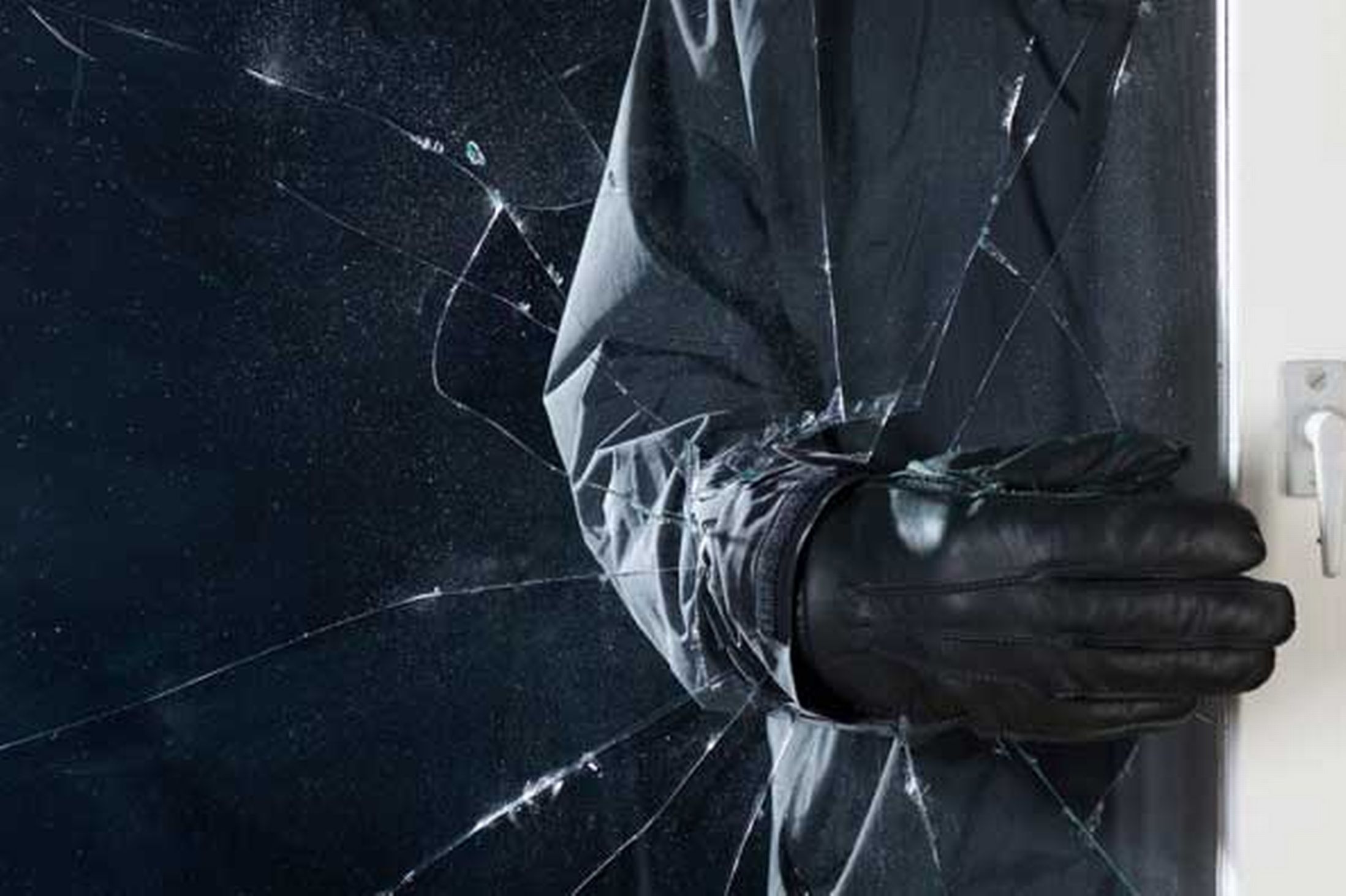 (For advice on prevention and property identification ,see below)
November 2017: Burglary near Pantazi - Bianca van der Zalm has informed us that the Police are investigating a burglary that took place in late October. It was from a property on her road which runs from the main Areopoli-Kalamata road to Pantazi beach. (CP3-11-17)
September 2017: Cars broken into: Two rental cars were broken into at Katafigi, Agios Dimitrios on 23rd September, between 4 and 5pm. The back windows were smashed and thieves got into the boot via back seats. A small blue backpack containing a Fuji x10 camera, Swarovski 8.5 binoculars and map was stolen. If anyone has any information which might help the police in Kardamili it would be much appreciated. (APJ 26-9-17)
May 2017 : Attempted burglaries in the Stoupa area : We have been informed about a couple of attempted burglaries in the Stoupa area, while people were out/away. Fortunately there was sufficient security to deter them this time BUT, concern has been expressed about the number of people mentioning their absence/holiday plans, on Facebook. PLEASE TO NOT INVITE BURGLARS. Don't publish your absences/holidays on Facebook. Even if you think you have a 'private' setting, your 'friends' may not be, and such publicity only help the thieves! (CP 20-5-17)
2017 New Year burglaries - There are reports of several burglaries in the Pantazi/Riglia area in recent days. One was from Pat Brennan's house. She had jewellery taken, but is more concerned about the box it was in. It was a very special wooden box, with sentimental value, which has an engraving on the lid and a small brass plaque on the side with the name SAM on it. The thieves would probably not want it so if you see it anywhere, perhaps dumped, Pat would be very pleased to hear from you, Tel: 6973919718, or we can pass information on.
Attempted burglary in W Mani - burglar arrested in Kardamyli : On the night of August 9th, a 25 year old Romanian entered the house of a 57 year old, but was disturbed by the owner and fled after physical violence to the owner. A little later, the Police Department of Kardamili, found the 25 year old, and arrested him, while in possession of disruptive tools, gloves and a mobile phone. The police investigation is ongoing since the police in Kardamili Department need to identify his accomplices and verifiy their possible involvement in committing similar offenses. Tharros (11-8-16)
One burglar caught! : On the night of July 6th thieves broke into a house above Neochori, around 1 to 2 o'clock in the morning. They got in through the fly screen on the ground floor while the tourists where asleep. The 5 dogs in the next door house did not wake up.!!!. Fortunately the Kardamyli Police have one of the thieves in custody, and the tourists have been given their possessions back.(7-7-16)
WARNING Another burglary in Tzokeika (Riglia) : A house was burgled during the night of July 3rd & several items were taken, including a laptop, camera & mobile phone. The thieves are obviously watching & targeting houses when they are occupied, as the occupants were in bed at the time.(5-7-16)
July 22nd : 'Water leak ' trick by burglars aims to "convince" the occupants of the house to voluntarily open the outer door by spilling a quantity of water just outside the door, that will gradually penetrate the interior. After a while the person or persons within will become aware that there is a "leak" somewhere outside, and goes out to investigate. What is more natural to almost instinctively open the door to check where the water is coming from? Attention then, do not open your door without thinking, because it is may be greeted with a very unpleasant surprise. Already many similar cases have been reported to the Police aftodioikisi gr (22-7-15)July 2014 : Local security advice - John Taylor, one of the victims of local thievery, has researched security systems and using his experience of installing alarm systems in the UK, has secured his home here in Mani. The system he is using, is fully wireless and gives full, complete protection, including under-builds. He is happy to share his knowledge and experience, so if you would like to know more please email contact\parea-sti-mani
If you have been burgled recently, and have any additional information or advice, we would be happy to publish it. Please email contact\parea-sti-mani
..........................................................................................................
The police in Kardamili, tel. 27210-73209
The police in Kalamata, tel. 27210-44654
When burglaries were reported in the Stoupa area, several years ago,, the following check list was prepared. It may be wise to take some protective measures, e g
Be careful to lock your house when you are away.
Be careful when you sleep, shut all windows and blinds. It is not enough to pull down the gratings against insects in front of windows and doors.
Take money and passport with you or keep them in a safe place
Leave some electrical light on during night
Ask your neighbor to look after your house if you are away for a longer period
Warning: Thieves will take bags and money. Be careful, especially in supermarkets with handbags and backpacks, especially in a crowd or at the checkout. Not only in Athens, it is dangerous, even in Kalamata, it is now more common. Papers, such as for example Driver's license, car papers, passports and bank cards, are best kept in a zippered compartment of your handbag. Pickpockets prefer cash and throw the wallet with the rest of the contents away carelessly. If you are lucky, you will find the stolen purse, in a rubbish bin.
A good tip: Copy all documents and either carry or keep copies at home, which makes replacing the papers easier and helps the police report.
Could you identify YOUR tablet?
With
the recent spate of burglaries, the issue of identification has been raised. If you had your ipad, or any other electronic device, stolen, and it was recovered from the thieves, would you be able to claim it?
Recently, one gang of thieves in the Mani, was caught, but it is likely that this will only reduce rather than stop further thefts, so you are advised to make sure you can identify your possessions, just in case you become a victim.................!
UV markers can be used to put an invisible identifier on electronic or other items, or you can use some physical identifier, such as paint or scratch marks, but the maker's serial number is something that can't be moved/changed
There are several ways of identifying the serial number of a piece of equipment.
1) The box the item came in, usually has a unique identifier
2) A serial number stamped/moulded into the item
3) All items have a unique serial number BUT with many modern electronic devices there is no physical number just stamped on the item. You have to go into the sofware on the item, to find the identification. How to do this is not obvious, but there is plenty of help on line.
eg For Apple products see ipad-identification
For cell phones see ehow
Whether a device is lost or stolen, being able to identify it could help you recover the item, and help the Police catch thieves! And don't forget, notify your service provider immediately if your phone is lost or stolen or you may be responsible for calls made on the phone when it is out of your possession.
---