- - - - N e w s S n i p p e t s - - - -
One this page we put small items of news/information that may be of interest. They will be in order of receipt with the most recent first. If you have any news/links you would like to share, send them to contact\parea-sti-mani
Elderly couple in Platsa tricked out of money : During a Messinia wide Police operation last week, 24 arrests were made, including a 35 year old from Athens a woman who had tricked an elderly couple (79 & 80 years), out of 600 euros in Platsa. The arrest was made by W Mani Police on July 23rd. Also during the Police operation 3 foreigners were identified who were illegally staying in Greece - arrangements for their return will be at their own expense Tharros (30-7-17)
Andreas Donelli is recovering well: The Penny Marathon was postponed because of the serious injury, about a month ago, of volunteer Andrea Donelli, who, together with the chairman of the Kalamata Philosophical Group, Katerina Pezoni, have devoted their lives to the strays. His accident, while working at the FOK shelter in Messina, was a terrible moment for all those who were there, as he fell from a height on a sheet of steel. Luckily, the first aid and the excellent handling of the incident in the KAT hospital, achieved a small miracle, and the particularly beloved Austrian-Irish philosopher and musician is in the process of recovery. The Penny Marathon will now take place in September tharros (26-7-17)
Greek Airports see passenger traffic up 10.3% in first half of 2017: A total of 21.9 million passengers, up by 10.3 %, compared to the same period in 2016 , have gone through Greek airports in the first 6 months of the year, according to data released on July 13th by the Hellenic Civil Aviation Authority (HCAA). news gtp (25-7-17)
WARNING about bike theft: "Be careful with your bikes now in the summer months. Because many are using them throughout the day and night, many are also keen to "grab" them. After all, good bikes can cost almost as much as a motorbike." Tharros (24-7-17)
Kos Earthquake :An earthquake with a preliminary magnitude of 6.7 occurred off the coast of Kos on 21 July 2017.
GOV UK Foreign travel advice: "If you're in the affected area and it is safe to do so, contact your friends and family to tell them you are safe.
You should be aware of the possibility of aftershocks, and follow the advice of the local authorities and/or your tour operator.
There may be disruption to ferry and flight services as a result of the earthquake. Please contact your airline, ferry company or tour operator for updates to services.https://www.gov.uk/foreign-travel-advice/greece will be updated as the situation develops. (21-7-17)
Case of West Nile virus reported in Argolida(E Peloponnese)
: A case of possible West Nile virus, investigated by HCDCP (Hellenic Center for Disease Control & Prevention) has been confirmed. The person who has contracted the disease lives in an agricultural area in Argolida, Eastern Peloponnese. HCDCP said that it is not possible to predict where the virus may appear, and advised residents and visitors to protect themselves against mosquitoes, which carry the disease. Ekathimerini. W Nile virus is transmitted via infected mosquito bites, especially the domestic mosquito (Culex spp.). The reservoirs for the virus are the wild and domesticated birds. Mosquitoes can then transmit the virus to humans, equines or other mammals. It is known that birds maintain the virus in their bloodstream for some time, and their migration is considered responsible for spreading the disease from endemic areas. In each case, the virus is transmitted to humans only by the bite of infected mosquitoes. Forunately most people infected with the virus have no symptoms, approximately 20% exhibit mild influenza like symptoms and less than 1% are severely effected. The most serious events usually occur in older people (> 50 years), immunocompromised patients and generally people with chronic underlying disease Tharros (20-7-17)
Still plenty of accommodation available in Messinia: Based on data from 58 popular resort areas, and reservations for one week holidays (7 nights) in the period 15 to 22 July, in Messinia, the overall occupancy rate is around 73% Businesses are hoping for a big increase in the absolute peak season of July and August from last minute bookings, but so far it seems the demand for these is low. tharros (19-7-17)
Drowning at Kalogria beach: On the morning of July 18th, a 79 year old was rescued from the sea, but according to the Port Authority, the unlucky lady was already unconscious. She was taken to the Ag Nikolaos Health Centre, where she died. Tharros (19-7-17)
News from NOMAD: According to NOMAD, the increase in people moving from the UK to Greece, observed this spring, is continuing into the summer. They report that the British Association of Removers (BAR) of which Nomad International is a member, has recently announced that it will be expanding its Advance Payment Guarantee to cover all BAR members. This guarantee means that in the unlikely event of a removal company ceasing trading while the customer's possessions are in transit, the BAR will ensure that their possessions are delivered as planned, at no extra cost. The new guarantee is possible due to the decision to create a £250k dedicated fund specifiically for this purpose, to ensure that all costs can be covered in this unlikely event. NOMAD international Newsletter (18-7-17)
Almost consecutive, two 3-hour storms occurred on the night of July 17th, in Kalamata and the wider region of Messinia. They recorded 75.8 mm of rain, with a maximum rain rate of 202.2 mm / hr. , wind gusts of 7 Beaufort, and a dramatic temperature drop to18.2°C. The continuous power of the wind and strong gusts caused problems in the grid of Messinia, with many power outages. Fortunately it was that rain rate was generally moderate so there was no appreciable flooding as the water volume was spread over 3 hours. According to preliminary information, the Fire Service Kalamata had to intervene in 10 incidents, including cutting 4 trees. Tharros (18-7-17)
Growing support for the campaign to return the statue of Venus to Milo to the island of Milos
: In early June, the Municipality of Milos, with the support of
KEDE
started collecting signatures to support the campaign to return this world cultural symbol to her home. The statue was taken from Greece in 1820, when Greece was still under Ottoman rule and it is now one of the top exhibits of the Louvre Museum. The ambition of the campaign is to return the statue by 2020, 200 years after its discovery.
naftemporiki.gr
. Messina City Council has just decided to support the Municipality of Milos and the Central Union of Municipalities of Greece(KEDE) in their campaign.
kalamata journal
For more about the campaign in English see
takeaphroditehome
(15-7-17)
'Penny Marathon ' in Kalamata postponed: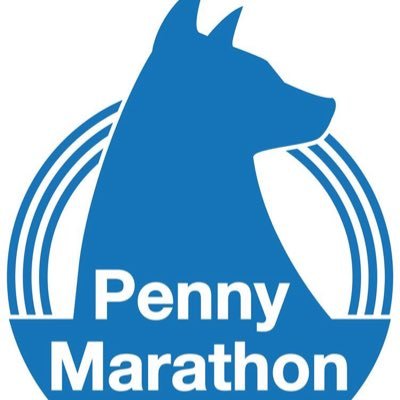 The 'Penny Marathon' in Kalamata, due to take place on July 16th, has been postponed probably until September, because one of the organisers has had a serious accident, although he is ok. For more information contact Katerina Pezoni 69479 62410
FAQ'sPenny Marathon Kalamata 2017
The Penny Marathon is organized and financed by people who want to raise awareness around the world about the plight of stray and unwanted animals (particularly pets such as dogs and cats) in Greece, and recognizes the work of hundreds of volunteers for animal welfare, in this Greece For more information about the Penny Marathons in Athens and Salamina see Penny Marathon Greece (10-7-17)
Sunday traffic jam on the road to Mani : Every Sunday it is now common for traffic jams to develop on the way to the Mani. It was particularly bad on the afternoon of July 9th as drivers said there were queues in two streams. It turned out eventually, that the traffic blockage was caused by a car that had broken down in front of Almyros Park. The Police came to control the traffic, but drivers were getting very frustrated by the delay. For photos of the traffic stream which started from M. Mantinia and reached Almyrou Park see Tharros (10-7-17).
Mountain Herbs, an ecological crisis The attempt by the forestry service of Kalamata to control the picking of mountain herbs has failed to stop the excessive and destructive picking of endangered herbs on the slopes of the Taygetos. The excessive collection of these herbs continues without consideration for the preservation of these important indigenous plants. The ban (See snippets 21/6), is proving impossible to police given the lack of resources available and the difficult terrain. Herbs which can still be picked after the period of flowering, for personal use only are: origano, sage, mint, St John's Wort, thyme and peppermint. The allowed quantity for picking remains the same, that is, 2 kilos of oregano and 1 kilo for all the other herbs per person per picking period. When picking always be careful not to pull up the whole plant and leave it's roots intact in the ground. Tharros, (HS 8/7/2017)
Taygetos wind farm gets green light from Environment Ministry :The committee of groups protesting against the wind farm development on the Saggia ridge of the Taygetos met with the Deputy Environment Minister on the 30th of June. The Environment Ministry confirmed that they have approved the resumption of works on the disputed Saggia ridge wind farm. These works were supposed to have been delayed since April, awaiting the end of the bird migration season. Despite a legal ban on continuing work on the access roads, the environment ministry has allowed these works to continue. The protest will continue but it does appear that the government are determined to allow these works to continue and ignore the environmental considerations. The work is partly financed by an additional charge on electricity bills for "gas emission reductions."! Tharros , (HS 7/7/17)
Summer Sales start on July 10th: The regular summer discounts this year will begin Monday, July 10 and will end Thursday, August 31, 2017. Shopkeepers should, in case of inspection, be able to prove that the former selling price recorded on the object, corresponds to reality. In performing regular discounts, there should be special attention from colleagues, because fines for error may be imposed, even in this difficult time. Shops can optionally open the first Sunday at the start of the period of discounts, ie Sunday, July 16, 2017. The EERA it has reasonable expectations that the market would boost turnover compared to last year, due to the increase in tourism. Tharros (6-7-17)
Serious fires near Koroni & Upper Melpeia : The fire broke out shortly after 1pm Friday June 30th and was visible from the coast of Kalamata. 28 firefighters with 12 vehicles were tackling the blaze for many hours, to keep the fire away from Koroni, after noting that it threatened residential areas. According to information from local residents, there were three different fires, very close to residential areas, surrounding Koroni with flames, and making the atmosphere in the town stuffy. In places there were high winds, but finally firefighters managed to bring the fire under control, with the help of planes making water drops.
Before the fire in Koroni was extinguished, a new fire broke out in Upper Melpeia, this fire is a forest area and the site is very rough. Both fires are now under control Tharros (1-7-17)
SNIPPETS FROM THE PREVIOUS MONTH ARE IN THE MONTHLY ARCHIVE
---