Gaia - Community support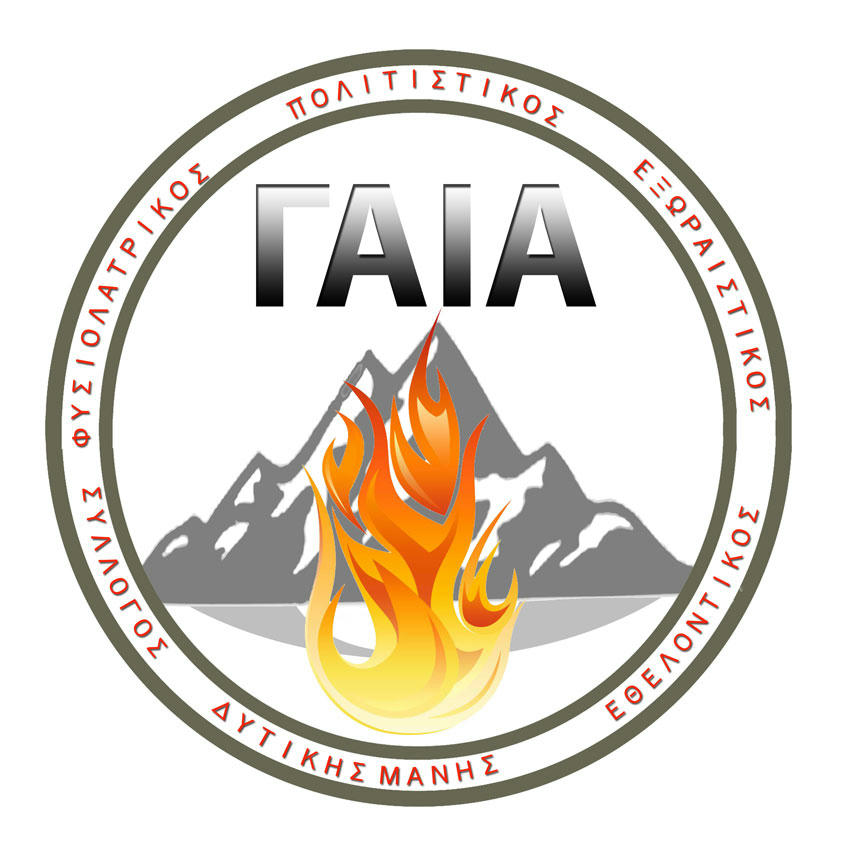 WANTED for Gaia's community support work.. If you want more information or can help with any item(s) please contact Christina Constantios on 6972 388 217
September 18th : Supplies of all kinds needed for flood victims and others: At the moment there is a particular need for bedding, especially blankets and pillows, GOOD shoes, and non-perishable food. Supplies can be taken to the Gaia base in Ag Nikolaos or Patriko cafe in Stoupa - food donations can be left in the collection basket at Katerina's Supermarket in Stoupa
Sept 11th 2016 :URGENT Local family whose home was flooded during the Sept 7th storms, need a double bed, a single bed + bedding. Please contact Gaia asap if you can help. Christina 69723 88217 or email patriko2001\yahoo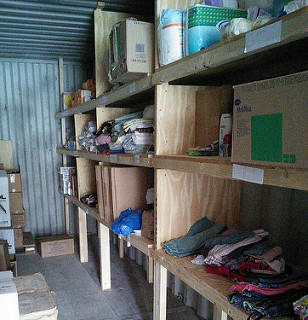 March 2016 'The cupboard is (almost) bare! ': Gaia's welfare store is almost empty of food, and they have 4 new Greek families in urgent need of support, in addition to the ones with on-going needs. Any supplies would be welcome. You can use the collection basket at Katerina's supermarkets, for little luxuries such as biscuits and chocolate as well as all basic supplies of non-perishable food items eg coffee, sugar, tomato paste, milk and pasta and toiletries.
In response to the urgent request, the PsM has donated 250€ (
from advertising money
)towards the supplies being purchased today, but much more will be needed
(29-2-16)
March 2015
:

Easter Appeal

: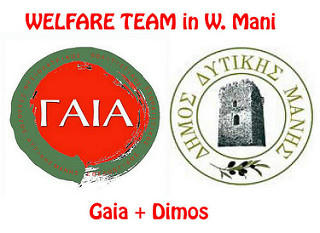 The joint Dimos/Gaia voluntary welfare team** would like our help
to make Easter better for some of the most needy in our community. Donations of non-perishable food, (
eg tinned milk, flour , sugar, pasta
) toiletries, cleaning materials, and some luxury items such as chocolate, would all be welcome. You can leave things at the
Gaia base
in Ag Nikolao
s, or in the welfare basket at the
Garage in Kambos
,
Katerina's supermarkets
(
on the main road by Stoupa, in Kambos or in Ag Nikolaos
), or
Panagiotopoulos supermarkets
(
in Kardamyli or Stoupa
) Donations can be left
up to April 6th
.
For more information contact
Kyriakoula Christea
6979 044 606 Facebook
** The team was set up to help Darek, when his alcohol addiction lead to psychological problems and disruptive behaviour. After assessment and rehab at KETHEA, he is now living back in Neochori with support from the team. He is working again, and gradually being helped back to independent living, but he is still getting regular visits and being provided with meals three times a week.
The team now has 11 families in the Municipality, that they are helping with emotional and practical support, usually on a weekly, but sometimes daily, basis. (A local bakery is donating bread at the end of each day). Several people who need help are elderly (80s and 90s) with no family. The team is helping with visits, freshly prepared meals, and basic necessities such as toiletries and incontinence pads. Another family has no income and the father is in and out of hospital. In another, both the mother and her son need operations, but father has no work. In addition to general support, the team has managed to arrange for the boy's operation.
Look for the basket with the PsM/GAIA sign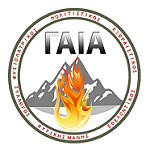 MEDICAL EQUIPMENT
Gaia is acting as a distribution centre for medical equipment, so if you have any spare things, from small items such as wrist supports or slings, to crutches and wheel chairs, that you no longer need, Gaia will make use of them. Gaia are working closely with the social centre in Kalamata, that supplies free medical services to anyone in need. This includes the loan of special equipment and X-rays. This service is available to all of us if we are in need, and for any reason, are unable to pay.
(10-10-13)
OLD COMPUTERS : Most secondary school pupils in Greece need to have after school tutoring to support what they do in school. In these hard economic times, this is a financial burden many can't now afford. However, many of the lessons ARE available on CD, so if youngsters can get access to a computer, or better still, have a computer at home, they can keep up with their studies. If you are upgrading your computer, or have an old desktop you are not using, please consider donating it to Gaia. It does not need to be a modern one, just capable of playing CD/DVDs. (20-9-13)
Recycle your computer safely : Are you concerned that your old data could get into wrong hands, if you donate your old laptop/desktop computer for reuse? If so, John Malcolm can help. He can clean the hard disc thoroughly, so there is no risk of any of your data being accessible.
"I am happy to collect these PCs and wipe the data in a way that makes it irretrievable to anyone. I would then put in a fresh install of the operating system in the required language ready for use. Any PC donated would be thoroughly tested to check it's suitability and then passed on to Gaia." jmcomputers\gmail
---