GAIA IN WEST MANI - CONSERVATION AND RESCUE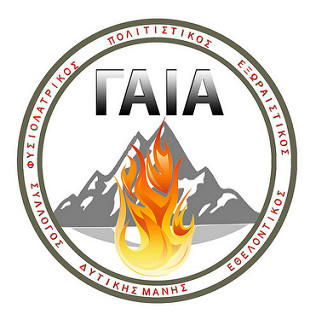 Although non-members of GAIA are always welcome to help with Gaia projects, Gaia are looking for regular financial support. You can become a member of GAIA for just 25€ a year. If you have a property in the area, this is a small price to pay for the help the GAIA voluntary firefighters provide in case of fire. For more information contact the Gaia Base in Ag Nikolaos 27210 79199, Christina Constantios gaia.d.manis\gmail or Tel 27210 78065 /69 7238 8217
For details of how to find the Gaia Base see INTERACTIVE MAP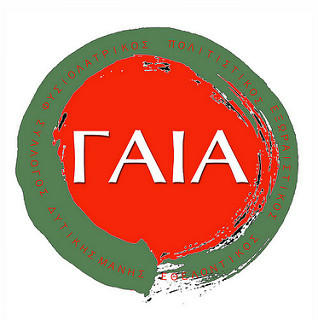 Update from Gaia 6th January 2019
| Candidate | Votes | Council Role |
| --- | --- | --- |
| Behari Fation | 30 | Member |
| Christodouleas Konstantinos | 9 | |
| KLAMPATSEAS AGGELOS | 34 | President |
| Lampropoulou Venetia | 13 | |
| Mpelogianni Elpida | 20 | |
| SPANOU GEORGIA | 47 | Treasurer |
| STRATEAS MARIOS | 26 | Seceretary |
| Theologos Paraskevas | 24 | Member |
In November 2018 Elections were held for the Active Volunteers Committee, a sub-group of the main council
| Name | Role |
| --- | --- |
| Kostas Xideas | Chief of Volunteers |
| Takis Kampanaros | Deputy Chief |
| Hansi Weppner | Communication in English and German |
| Roland Muller | Communication in English and German |
GAIA ELECTIONS - June 29th 2014
The procedure for the elections was different from last time. A legal representative was present to authenticate the election, and the results were as follows
ALL registered members of GAIA, were eligible to vote.
| Candidate | Votes | Council Role |
| --- | --- | --- |
| WEPPNER HANS | 34 | Treasurer |
| KAMPANAROS PANAGIOTIS | 40 | Member |
| KATSIKEAS VASILIS | 27 | |
| KLAMPATSEAS AGGELOS | 32 | |
| CONSTANTIOS CHRISTINA | 45 | President |
| MYLLER ROLAND | 37 | Member |
| SPANOU GEORGIA | 41 | |
| STRATEAS MARIOS | 36 | Seceretary |
The 5 candidates with the most votes should form the new council, but after the election, SPANOU GEORGIA decided to stand-down, so the candidate with the next highest number of votes, WEPPNER HANS, took her place on the council.
The Gaia base is on the main road from Kalamata to Areopoli just past the turning to Ag Nikolaos, on the right hand side.
TO MAKE A DONATION OR PAY MEMBERSHIP FEES: If you are unable to pay cash at the Gaia Base, money can be transferred to their bank account - NB CHECK for most recent account as there have been a number of changes
Most banks will issue you with a receipt for an on-line transfer, such as this RECEIPT
(From February 2013, in addition to receipts for financial donations being issued by the treasurer, Hansi Weppner will issue receipt for things donated)
In January 2013 Elections were held for the Active Volunteers Committee, a sub-group of the main council
| Name | Role |
| --- | --- |
| Kostas Xideas | Chief of Volunteers |
| Aggelos Klampatseas | Deputy Chief |
| Christina Constantios | Communications Centre |
| Peter Rollett | Mechanic |
| Hansi Weppner | Equipment |
| Roland Muller | Youth Team |
In July 2012, GAIA launched their own website in Greek.
In March 2011 the PsM started a regular monthly report on the work of Gaia in our community, to increase awareness of the work they do. This continued until October 2015
Their work is not confined to firefighting. They are involved in many local environmental activities and projects including cave and mountain rescue, planting trees, removing weeds and clearing roads, recording stone paths, protecting wildlife and recycling. They are also on call to assist in dealing with road accidents and medical emergencies.
The voluntary group GAIA was established in 2000 by Dr Orfanidis, and since 2008 has been contributing to the protection of the wider area with two fire-fighting vehicles and volunteer firefighters.
Since 2010 Gaia has operated under new rules but continues to be entirely voluntary and NON-political. Perhaps you would like to help by making a donation or becoming a member of GAIA? Membership costs € 25 for a year.
Donations of things (especially things on their 'wish list') are always welcome, so is money! If you are not in Mani, you can make a direct transfer to Gaia's bank, but please email Gaia if you send a donation, so they can check they have received it, and issue an official Gaia receipt, if you wish.
---