GAIA and NEHEMIAH GATEWAY
November 2014 - GENEROUS DONATIONS & MESSINIA SCHOLARSHIPS PLANNED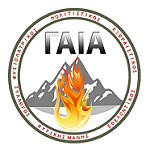 It was in early 2013, that Gaia first worked with the Nehemiah Gateway, following an appeal by Dr Waldraud Sperlich which resulted in a joint operation to help residents in the Old Peoples' Home in Gytheio. Since that first contact, there has been growing collaboration between the two organisations, to help the needy in Kalamata and W. Mani. Nehemiah Gateway has made considserable donations to Gaia, both for their fire-fighting needs, and increasingly, for Gaia's social welfare Depot.

The project co-ordinator for Nehemiah Gateway Greece, Hans Stamminger, comes from Colmberg, Germany, and last month, the Nehemiah 'Friends of Mani' group in Colmberg, had an appeal which generated huge support. Donors came not only from west-middle Franconia (Germany), but also from Fürth, Nürnberg and Schwäbisch Hall. Many people from Colmberg, volunteered to help sorting the donations. The sports association of Colmberg (Schützenverein) put its facilities at their disposal, so that they could get everything sorted and stored. The volunteer fire brigade of Colmberg regulated the traffic.

All in all they received 150 cubic metres of relief supplies. They managed to sort out 30 m³ of them during the two day event. The unsorted clothing has been transported to GAIA and it will be sorted out here.** For the transport to Greece they received additionally 1.100 € in cash donations. Nobody expected such a quantity of donated clothing. GAIA also received a donation of timber for building an additional storage unit and garage. Volunteers from Nehemiah will be coming to Mani, probably in April, to help build the new unit. By then the necessary building permits should have been obtained. PsM Gallery GAIA+NEHEMIAH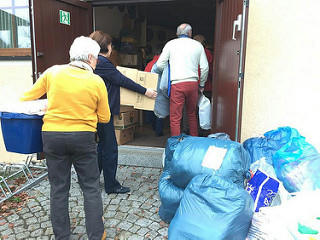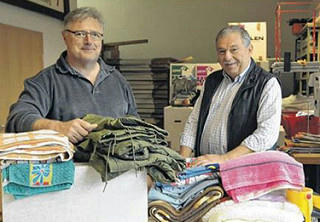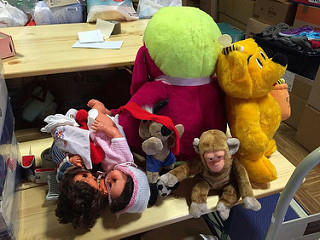 Although the International Aid organisation, Nehemiah Gateway is still relatively new ( it was founded in 2010), it is built on the work that Arnold Geiger started in Albania 1991, and it has become a significant and respected international organisation, working in many different countries. Their strategic concept has four 'building blocks' for a sustainable future
• Medical and Social Aid
• Education and Futher Education
• Working with partners (such as Gaia)
• Core Value implementation
Today, in Albania, they offer an e
ducational programme from kindergarten to University and beyond. The Nehemiah Gateway University opened in 2008 in Albania and now offers BA in Business & Economics and Masters degrees in 'Leadership and Assessment'. In 2012, their degrees received Euopean Accreditation and recently, they got accreditation in the United States.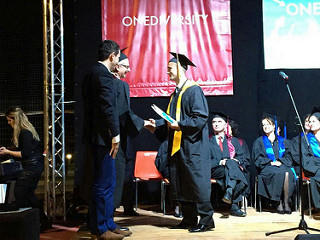 Christina Constantios as President of the Partner organisation Gaia, was invited to Albania in October to attend the awards ceremony at the Nehemiah Gateway University, as an honoured guest, and also to discuss plans for offering scholarships to youngsters in W Mani. As a result of the discussions, Christina arranged for representatives of NH to meet the Mayor of West Mani for further discussions about their plans for Mani.

They explained the work of Nehemiah Gateway Greece, which currently involves support for the welfare work in Kalamata, and work with Gaia and the Monks of Dholi. They are offering scholarships to youngsters nominated by Gaia, the W Mani Dimos, or other organisations in the area, which will enable students to live and study at the Nehemiah Gateway University in Albania. The courses will all be in English, but students would be able to study German and Albanian. The study is in units of three months study + 3 months work experience. It is hoped that the first students from Mani will start their courses in 2015. Young people lucky enough to be awarded these scholarships will not only get a degree, they will also get opportunities for employment. We hope to have details of how to apply, in the near future.

Another project that is part of the Nehemiah Gateway Group, is the Nehemiah Gateway for Fair Trade. It was started as a model project for the university students, but is much more than just a 'playground for students', and one of the first graduates of the Nehemiah Gateway University started his professional career with Nehemiah Fair Trade .
Nehemiah Gateway is also planning to set up a school for Autistic Children in Kalamata.

** This is part of the reason for the postponement of Gaia's clothing event planned for October. It will take several weeks + dry weather, to get everything sorted!
---